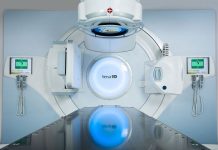 Elekta announced that Bulovka Hospital in Prague will modernize its radiation therapy products and services with Elekta solutions. The cutting-edge technology includes two Versa...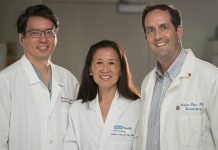 The brain cancer program at UCLA's Jonsson Comprehensive Cancer Center and the UCLA Brain Tumor Center has been designated a Specialized Program of Research...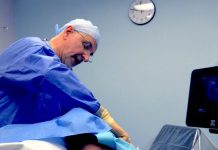 Ultrasound guidance is proving invaluable for the regional neurosurgical centre at the Salford Royal Hospital, helping to improve safety, save time and enhance the...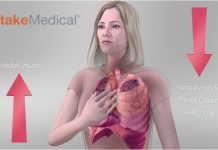 The InterVapor® Bronchoscopic Thermal Vapor Ablation (BTVA®) is back on the market after a brief hiatus as the asset sale of Uptake Medical Corporation...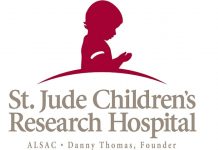 St. Jude Children's Research Hospital investigators report preventive antibiotic therapy, particularly with levofloxacin, reduced the odds of infections in at-risk pediatric leukemia patients early...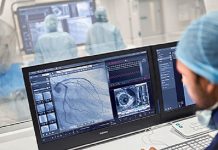 Royal Philips , a global leader in health technology, today announced its presence at the American Society of Nuclear Cardiology's Annual Scientific Session in...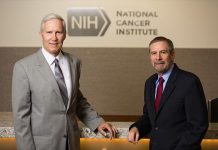 Two scientists at the National Cancer Institute (NCI) will receive the 2017 Lasker-DeBakey Clinical Medical Research Award for their significant research leading to the...
Siemens Healthineers has introduced TrueFusion1, an application on the new Release 5.0 of the ACUSON SC2000 cardiovascular ultrasound system that integrates ultrasound and angiography...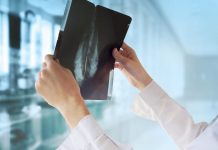 The results of the MONARCH 3 trial, presented at the ESMO 2017 Congress in Madrid (1), showed that adding the cyclin-dependent kinase (CDK) 4/6...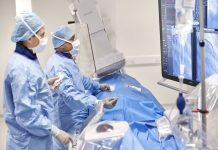 Royal Philips and HeartFlow, Inc. announced that they have entered into a collaboration agreement with the goal of improving access to diagnostic and planning tools for interventional...
Aug 2017e-book

Taking Healthcare IT into the next phase, Digital trans-formation and thetransition to value based care are pushing care providers to change theirpatient experience approach. Patients today desire the same customizationand digital services in healthcare as they receive across retail and otherindustries.

With this in mind, we introduce the latest edition of Hospital & Healthcare Management Magazine – Vol 6 Issue II your one-stop resource that helps you stay up todate with the issues that matter the most.
Concord Medical Services Holdings Ltd , a leading specialty hospital management solution provider and operator of the largest network of radiotherapy and diagnostic imaging...
SpeeDx Pty, Ltd. has announced a distribution agreement with Diagen, a leading Scandinavian clinical laboratory supplier specialising in diagnostic products. This agreement will open...
Leading support charity Breast Cancer Care has launched the first app of its kind to help people move forward after a breast cancer diagnosis...
50 cases that required intervention of ECMO (Extracorporeal membrane oxygenation) were conducted at Fortis Memorial Research Institute under the aegis of Dr Sandeep Dewan,...
Huntington Hospital has expanded its robotic surgical capabilities with the addition of a second da Vinci robot.Utilizing very small incisions, the da Vinci robot...
Endomag announced today that it has received CE Mark approval for Magseed®, a minimally invasive breast marker used to accurately guide surgeons during breast...
BioPhotas, Inc. announced the FDA clearance of the Celluma, its award-winning and patented medical device, for an additional indication-for-use in treating full face wrinkles.The FDA...
Thermo Fisher Scientific has formed an Immuno-Oncology Consortium to drive adoption of highly sensitive, next-generation sequencing (NGS) clinical research panels to help identify predictive...
At the European Society of Medical Oncology (ESMO) 2017 Congress in Madrid, Spain, 8-12 September, AstraZeneca and MedImmune, its global biologics research and development...