UnitedHealth Group, the nation's largest health insurance company, says it's paying nearly 60% of its reimbursements – or $64 billion – via value-based care...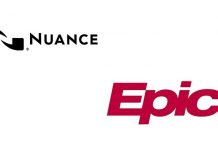 In an announcement made at HIMSS 2018, Nuance Communications, Inc. and Epic, (booth #4432) revealed that Nuance's new artificial intelligence (AI)-powered virtual assistant platform...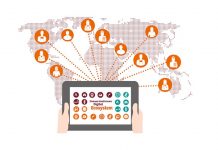 At the 2018 HIMSS Annual Conference & Exhibition, Siemens Healthineers showcases new additions and updates to its Digital Ecosystem,1 an open and secured environment...
Royal Philips , a global leader in health technology, today announced that it is the number one patent applicant for patents in the field...
Independent agency Horizon Media is chosen as media account of United Health Group, which had been handled at least in part by Minneapolis-based Periscope.UnitedHealth...
Healthix, the largest public health information exchange (HIE) in the U.S., announced the launch of a program built upon InterSystems HealthShare® that nearly doubles...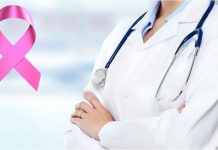 The Athena Breast Health Network has chosen Massachusetts-based Mammosphere to provide network management of medical images and associated clinical information required to conduct the...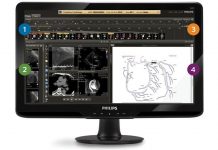 Royal Philips , a global leader in health technology, announced the launch of IntelliSpace Cardiovascular 3.1, its next-generation cardiovascular image and information management system.Designed...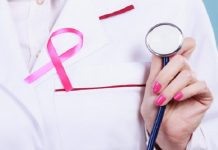 Women are twice as likely to die from breast cancer in some parts of the country amid "alarming" failings by NHS services, experts have...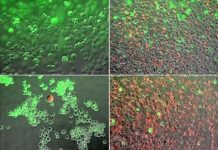 A heating and freezing process known as dual thermal ablation can kill pancreatic cancer cells, according to new research from Binghamton University, State University...
Aug 2017e-book

Taking Healthcare IT into the next phase, Digital trans-formation and thetransition to value based care are pushing care providers to change theirpatient experience approach. Patients today desire the same customizationand digital services in healthcare as they receive across retail and otherindustries.

With this in mind, we introduce the latest edition of Hospital & Healthcare Management Magazine – Vol 6 Issue II your one-stop resource that helps you stay up todate with the issues that matter the most.
Agfa HealthCare announces it will host a Lunch and Learn session at HIMSS18 to assist health IT leaders in understanding how access to imaging...
Agfa HealthCare announces that it will join Hitachi Healthcare Americas at the American Academy of Orthopedic Surgeons (AAOS) annual meeting in New Orleans, Louisiana...
Medfusion, a leading provider of patient experience solutions, announced the latest version of its patient experience platform which is the first to aggregate clinical,...
BD (Becton, Dickinson and Company) , a leading global medical technology company, demonstrated its comprehensive approach to integrated, enterprise medication management to help close...
Tyber Medical, LLC, a privately held company focusing on developing innovative medical devices for private label opportunities and advancing the science of bioengineered surfaces,...
WuXi Biologics , a leading global open-access biologics technology platform company offering end-to-end solutions for biologics discovery, development and manufacturing, and Adagene Inc., an...
At the 2018 Annual Meeting of the American Academy of Orthopaedic Surgeons (AAOS), four scientists who have made significant contributions to orthopaedic research were...
Since its inception, Paragon 28® has obsessed over every aspect of foot and ankle surgery. Committed to creating tailored solutions to improve surgical outcomes,...
DXC Technology , the world's leading independent, end-to-end IT services company,  announced DXC Open Health Connect, a digital health platform that enables healthcare providers...