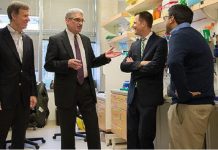 Jeffrey and Susan Brotman and Pam and Dan Baty have made a $50 million gift to create the Brotman Baty Institute for Precision Medicine...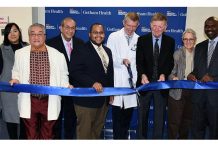 NYC Health + Hospitals held a ribbon-cutting ceremony to celebrate the recent upgrade of a health center in the East Tremont neighborhood of the...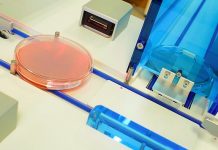 The Grenoble Alpes University Hospital (CHUGA) leverages innovation and performance to build its development strategy. In this context, the hospital microbiology laboratory has decided...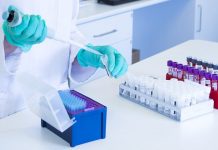 GE introduced Drawbridge Health, a privately-held healthcare technology company focused on enabling personal diagnostic testing anytime, anywhere.Drawbridge Health is developing proprietary technology designed to...
Genomic Health, Inc., the world's leading provider of genomic-based diagnostic tests, and Cleveland Diagnostics, Inc., a biotechnology company focused on developing next-generation diagnostics technology...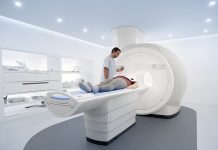 Royal Philips is showcasing the company's latest magnetic resonance (MR) imaging solutions at the Radiological Society of North America's 2017 annual meeting in Chicago,...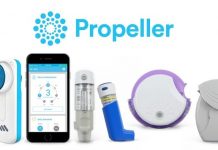 Propeller Health and Express Scripts announced a strategic partnership to provide Propeller's FDA-cleared digital solution to Express Scripts members using inhaler sensors and a...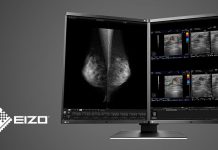 EIZO Corporation announced that it has received FDA 510(k) clearance for breast tomosynthesis and digital mammography from the U.S. FDA for its 5 megapixel...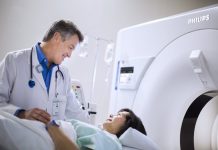 Royal Philips , a global leader in health technology, unveiled the IQon Elite Spectral CT to provide clinicians with increased diagnostic certainty in every...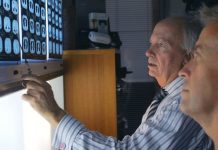 Ahead of World COPD Day on November 15, Royal Philips , a leader in health technology, announced the launch of a global movement to...
Aug 2017e-book

Taking Healthcare IT into the next phase, Digital trans-formation and thetransition to value based care are pushing care providers to change theirpatient experience approach. Patients today desire the same customizationand digital services in healthcare as they receive across retail and otherindustries.

With this in mind, we introduce the latest edition of Hospital & Healthcare Management Magazine – Vol 6 Issue II your one-stop resource that helps you stay up todate with the issues that matter the most.
In launching the first thermal cameras in its P-line– Axis Communications is bringing the benefits of thermal imaging to a broader range of customers...
The International Hospital Federation and Australian Healthcare and Hospitals Association, organizers of the 42nd World Hospital Congress, are inviting hospital and healthcare organizations to...
Cordis, a Cardinal Health company, and Medinol today announced United States Food and Drug Administration (FDA) approval of the EluNIR™ drug-eluting stent (DES) for...
Royal Philips , a global leader in health technology, announced agreements with 3D Systems and Stratasys, two global leaders in the 3D printing industry,...
Essentra, a global leader in healthcare packaging, will showcase its innovative pharmaceutical packaging, labels, serialisation and patient adherence solutions at CPhI India, 27-29th November...
A global group of leaders announced the Global Digital Health Index (GDHI), an interactive digital resource that will track, monitor, and evaluate the use...
Royal Philips , a global leader in health technology, today unveiled intelligent and comprehensive connected radiology solutions that will be showcased at the 2017...
U.S. FDA announced the names of the companies selected to participate in a first-of-its kind pilot program that will help revolutionize digital health regulation...
As part of its ongoing commitment to patient safety, EvergreenHealth has partnered with Clorox Healthcare to bring advanced ultraviolet light disinfecting technology to the...