About Us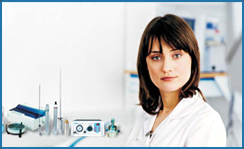 Status Medical Equipments is a pioneer manufacturer of Electromechanical Medical equipments.

Status Medical equipments is manufacturing medical equipments in the field of Urology from last fifteen years.

We have manufactured and installed more than 1000 medical equipments all over India.

We are leading manufacturer of Urological equipments in India.

Status Medical Equipment is having a well-equipped factory and R & D centre at Satara Industrial Area in the State of Maharashtra.

Status Medical Equipments is an ISO 9001-2000 Certified Company.

Status Medical Equipment manufactured

HYDROMAT (suction and irrigation device)

in year 1994.

We were one of the first manufacturer of intracorporeal pneumatic type

lithotripter (CALCULICLAST)

in India.

In year 2000, we introduced and manufactured Gravimetric type of

Uroflowmetry system (FLOWCOMP)

for the first time in India.

And from year 2002, we are manufacturing complete range of

Urodynamics measuring system (UROCOMP-2000).