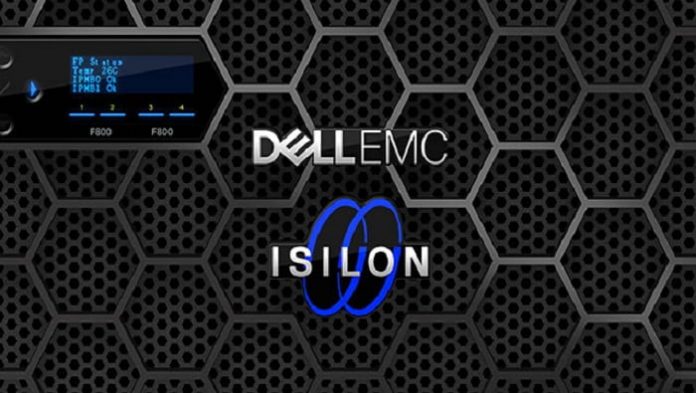 1. What are the key challenges faced with Robotics, Artificial Intelligence, Virtual and Augmented reality taking center stage of future professional decisions?
While there is great promise in the technology in specific use cases, it will likely take time for machine learning to handle the full complexity of healthcare for each discipline and disease. For example, great progress has been made in breast cancer computer aided detection (CAD), however the learnings from that domain may not necessarily translate easily for another type of cancer. Each domain will take time to collect and train quality baseline data.
However, having access to a larger set of clinical and non-clinical data in a healthcare data lake that can be added to and refined easily will hopefully accelerate the process. Once the technology is shown to be as good or better than the traditional approach – which will also take time due to regulatory requirements – the next challenge will be how to integrate the information into the physician's current workflow seamlessly.
2.What does the next era of human machine teams mean for health care?
Emerging technologies, such as Robotics, Artificial Intelligence (AI) and Machine Learning, Virtual Reality (VR) and Augmented Reality (AR), and Cloud Computing, will play a critical role in altering the way we live and work over the next two decades.
This year, we partnered with the Institute For The Future (IFTF) to explore the next era of human-machine partnerships. Insights gleaned from the report revealed that by 2030, populations' needs and resources will be orchestrated by self-learning, digital technologies, allowing humans to take the role of digital resource conductors.
In a similar vein, most CAD takes on a supportive role, but the final interpretation still lies with the physician. With advances in technology, providing feedback to the machine learning algorithm may transform to take on a more active role – seamlessly. Additionally, patients' trust in the technology will evolve over time. Users may trust it to help diagnose small ailments like a common cold, but may want a second opinion on more significant illnesses like those that require surgery.
3. Science fiction author, William Gibson, pointed out, "The future is here. It's just not evenly distributed yet." Is this a fact of our relationship with artificial intelligence and machines today?
Artificial Intelligence, Machine Learning and CAD is more present today than ever before. It's in Netflix, powering many of the apps in the phone in your pocket. It's in healthcare too, albeit behind the scenes to most patients via CAD, surgical robots, and automated drug dispensing.
Over time, these human-machine partnerships will enable us to digitally conduct our lives and learn in-the-moment, which, in turn, will reset our expectations for work and home and take on a more active role in our healthcare system.
4. A number of the medical 'detectives' on the platform recommended genetic testing and suggested sending the test results to an AI system for evaluation. Will Robot doctors one day make physicians unnecessary?
I envision a future where robot doctors will aid in simple tasks. Trust in the more daunting diagnosis and treatment plans involving surgery will take longer. But just like today, we have second opinions. Robot doctors will someday be another option to receive care for some of our needs and more specialisation may occur over time, especially as we incorporate more of the genomic data and cutting-edge research.
5. How will the skills needed by physicians working with human machine teams be redefined?
By 2030, many human-machine teams will be savvy digital orchestra conductors, relying on their suite of personal technologies, including voice-enabled connected devices, wearables and implantables. Physicians will need to treat the machines like they would a student and peer. They will need to be willing to help correct the machines when they make mistakes and be open to their feedback.
6. What was the key strategy for BIH (Bumrungrad International Hospital) to transform its entire IT infrastructure with Dell EMC's solutions to deliver personalised patient care and revolutionary treatment for DNA sequencing in cancer treatments across the healthcare ecosystem?
Fundamentally, every business is going through a period of change fueled by digital transformation and healthcare is no different. We've seen developments in cancer treatment over the past 50 years with technology becoming progressively more advanced.
BIH, a Thailand-based smart healthcare facility, implemented Dell EMC's converged infrastructure solution to elevate patient care, and this includes automated laboratories that provide more accurate diagnostic results to clinicians and DNA sequencing to personalise cancer treatment. With DNA sequencing, physicians are able to choose drugs based on the genetic mutation of each patient's tumour and avoid those that may cause side effects for that patient.
Dell EMC deployed two converged infrastructure solutions for the hospital's data centres to run their mission-critical applications – the Dell EMC VxBlock® System 540 and Dell EMC VxRail. The VxBlock Technology Extensions for Isilon provided a cost-effective storage repository for large and small medical images, electronic medical records, genetics data, video and data analytics.
With over three million tests conducted annually, amounting to nearly 10,000 tests per day, BIH was able to deliver real-time patient data and remove costly siloes to treat over 1.1 million patients annually.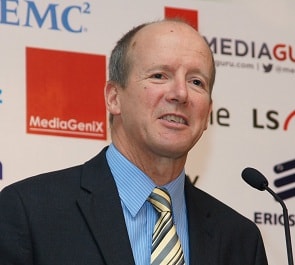 Charles Sevior, CTO Data Lake Scale Out Solutions, Dell EMC (APJ Region)
Charles Sevior is an Isilon CTO within the Storage Division of Dell EMC. With a strong background in the media sector, he also provides focus on solutions for Analytics, Scientific, Video Surveillance, Resources, Enterprise and other sectors across the Asia-Pacific & Japan region.
Charles has 30 years of engineering experience. Prior to joining Dell EMC he was Technology Director for leading media company Nine Entertainment Co. Australia. There he managed the transition to a digital file-based workflow and business & technology transformation.
Charles is working with customers to help define their next generation business & technology transformation – covering Data Lake / scale-out / software-defined file & object storage, converged infrastructure and advanced analytics empowering data-driven business value. He prefers a consultative approach favouring collaborative solutions with leading application partner vendors to yield excellent results for Dell EMC's customers.
Charles Sevior holds a Bachelor of Engineering(Hons) degree from the University of Melbourne, and a Master of Business & Technology (MBT) from the University of NSW / AGSM in Sydney.
http://au.linkedin.com/in/csevior/
https://twitter.com/CharlesSevior
About Charles and Dell EMC:
Charles Sevior has 25 years in the Media sector and also provides focus on solutions for Scientific, Health and other sectors across APAC.
Prior to joining Dell EMC he was Technology Director for leading broadcaster and publisher Nine Entertainment Co. Australia. There he managed the transition to a digital file-based workflow and business and technology transformation.
Dell EMC, a part of Dell Technologies, enables organisations to modernise, automate and transform their data centre using industry-leading converged infrastructure, servers, storage and data protection technologies.