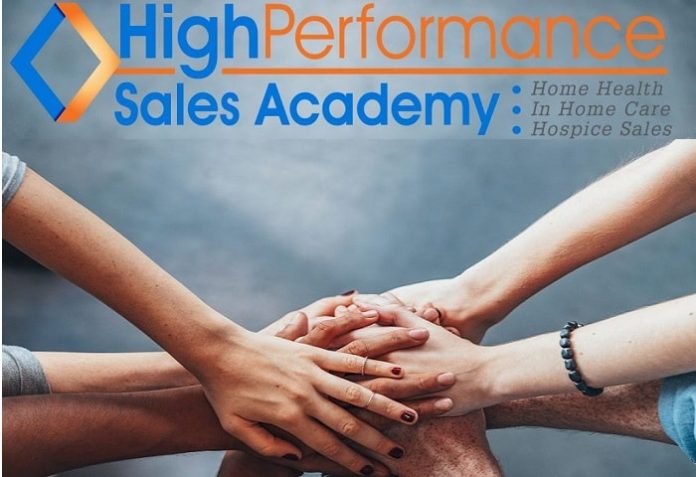 Word-of-mouth marketing and referrals are a critical aspect of targeted advertising for any business, especially in the service sector. For home health care agencies, their past and current clients, as well as healthcare professionals and organizations, remain the top sources of home care referrals.
Here are 6 tips that will help you get more care home sales with referral-based home care marketing:
List Potential Sources In Your Area
Think about people or organizations active in your area who might be able to give you referrals, and would be willing to do so.
Some examples include hospital discharge planners, skilled nursing professionals, geriatric care managers, home health agencies, assisted living facilities, etc. You could also approach doctors, long-term care agents, financial planners, Workers Compensation case managers or providers, hospices, rehabilitation centers, senior centers, churches and clubs.
Networking within the community can help you reach a wider range of professionals and groups that work with elderly people. Make a list of all potential contacts grouped by category, and then prioritize it according to the results you achieve with each group. This will help you optimize your outreach efforts for the highest return, and save time as well.
Define Your Home Care Agency's Story
You need to ensure that you have a clearly developed story about your agency before contacting potential referral sources.
Why is this important? Well, listing just dry facts and figures in your pitch will rarely be appealing or interesting to the professionals you're dealing with. They will instead want to know what sets you apart, and why they should be referring your agency instead of any other.
So, build your unique story based on the owner's experience in home healthcare, how the agency was founded and its background, core values or beliefs that drive its team, what customers have said about your services, etc. You could also talk about how you make clients feel, cost savings you can help them achieve without compromising on quality, and any benefits you offer that others may not.
Share This Story with Referral Sources
Don't wait for a potential source to ask you about your business. Be proactive and reach out to them, sharing the story you have already fleshed out.
This will involve a little extra effort in terms of scripting your pitch, choosing who to contact first, as well as how to do it. Rather than trying to build relationships with a dozen sources at the same time, pick one or two that seem most promising and start there. This allows you to focus better on each working relationship, which usually leads to far more impressive results.
Pay attention to the method you choose for outreach as well. Wherever possible, meet with your potential sources in person instead of introducing your agency via email, text or phone. You can hand them brochures and business cards detailing your services and experience with home care assistance, but also ensure you answer their questions and explain how you can help them.
Don't Focus on Just On Your Business
The best deals are those where the benefits go two ways, so make sure you're helping potential referrals as much as they're helping you.
Explain to professionals and organization representatives that your agency will refer them to its clients in return for their referrals. Along with sending customers your way today, they will also be more likely to think of you when someone needs home care in the future, if they're getting business from you as well. Rather than thinking only about yourself, focus on how you can help them too.
In addition to boosting home care sales for your agency, this approach also allows you to build better relationships with healthcare providers and other professionals in your area. It can help your reputation tremendously if others talk about how you assisted them with solving a problem or growing their business. Ultimately, this leads to higher sales over the long term.
Regularly Track and Analyze Results
When you're trying to make your way through the list of potential sources you put together, it can be easy to get overwhelmed.
In order to stay on track and maximize the effectiveness of your referral marketing campaign, you need to collect and analyze out reach data on a regular basis. Consider factors such as how much it costs you to obtain home care referrals, which sources give your agency more referrals than others, as well as conversion rates for admissions from each referral.
This will help you better understand what works and what doesn't, so you can adjust your strategy accordingly. By tracking and monitoring this data, you can also approach sources who aren't sending you clients and ask for feedback on how you can improve. This shows a willingness to follow up, take ownership and listen to others, all of which are so important in this sector!
Stay in Touch with Referral Sources
Communicating and networking with professional contacts is an ongoing process, not something you do once and then forget about.
Whether you have successfully converted a referral or not, you should thank the referral source for recommending your agency. If the referral becomes a customer, update the source and let them know what you are doing to help solve the client's problems.
This creates a positive impression of your dedication, trustworthiness and reliability, making them more likely to refer you again. Making the effort to regularly check back with referral sources also allows you to address their concerns and questions, send more business cards or brochures before they run out, and build a better long-term relationship.
Not only are referrals a cost-effective way to spread the word about your business, but they also tend to generate higher-quality leads than many other types of healthcare marketing strategies. If you're looking for a boost in home care sales, over the long term, it's time to put in some serious effort on this front!