Dr. Darren Leong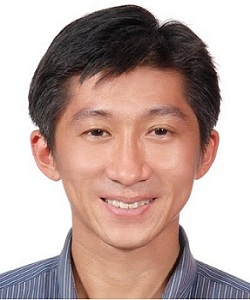 Dr. Darren Leong graduated with a Bachelor of Medicine and Bachelor of Surgery from the National University of Singapore in 2005. He joined Changi Sports Medicine Centre (CSMC) in 2009, and obtained his Masters in Sports Medicine from the University of Bath in 2013. Dr. Darren oversees CSMC's Weight Management Program, and serves as Secretary in the Singapore Association for the Study of Obesity. In the local sporting scene, he serves as council member in the Singapore Bowling Federation, and doctor for the Singapore Sailing Federation and Special Olympics Singapore. Ever eager to serve as Singapore's team doctor, Darren was the Chief Medical Officer for Team Singapore at the Rio 2016 Olympics. His current research projects include injury surveillance and prevention in elite athletes.
MEDICAL FAIR ASIA continues to be Southeast Asia's most definitive event for the medical and healthcare industry, gathering the region's hospital, diagnostic, pharmaceutical, medical and rehabilitation sectors in one convenient location and providing the perfect platform to discover the latest industry innovations, to network and do business.
Now onto its 12th iteration, MFA 2018, which will take place from 29 to 31 August at Singapore's Marina Bay Sands, continues to be the leading medical trade fair in the ASEAN and Asia-Pacific region, bringing together the region's medical and healthcare fraternity to discover the latest industry innovations, as well as to provide opportunities for networking and forging new business leads.