Ernie Ianace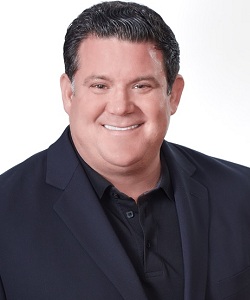 Ernie Ianace is currently a founder and Executive Vice President of Sales and Marketing at VitalTech® Affiliates, LLC. Based in Plano, TX, VitalTech is a rapidly growing provider of fully integrated digital health solutions and smart biomedical wearables that provide real-time monitoring for patient wellness and safety.  The company's connected care platform, VitalCare®, enables health systems, skilled nursing facilities, home health providers, physicians and senior living facilities to streamline workflows while improving health outcomes, increasing patient safety and lowering the cost of care.
With over 25 years in the technology industry, Ernie is a dynamic leader with a strong talent for growing sales. He brings a proven history of executive leadership at startups that grew to global market leaders prior to being acquired. Along with his extensive sales, marketing and management experience, Ernie has a track record of driving revenues in aggressive time frames. He has held executive positions at Efficient Networks, Siemens, TippingPoint, 3Com Corp and No Magic Inc.
His strengths include global strategic alliances, large carrier sales, multi-year sourcing contracts, and launching new markets and products. Additionally, his areas of expertise involve enterprise-wide strategic and tactical plan development and implementation, market positioning, sales and distribution strategies, channel development, operational system development, and organizational efficiency.
During one of his more recent ventures, as President of Sensogram Technologies, Ernie was instrumental in raising significant capital for R&D and go-to-market activities. Across his endeavors, he maintains extensive relationships domestically and internationally with tier one channels, large enterprises and government customers.
Ernie holds a degree in Professional Development from Amberton University. When he is not working, he enjoys spending time with his two children, skiing, swimming, biking, playing soccer and reading.
At VitalTech, we develop technologies that empower patients to better care for their safety, health, and wellness. We arm companies with the tools to improve health and wellness, foster independence and enrich relationships. VitalTech began as a biosensor technology company and has expanded to development of VitalCare, our integrated digital health platform. VitalCare simplifies workflows and supports connected care through remote patient monitoring. Critical data is collected on our devices and pushed via the cloud to user apps, family connect apps, care teams apps, administrative web portals, and third-party integrations.