Jack Sheehan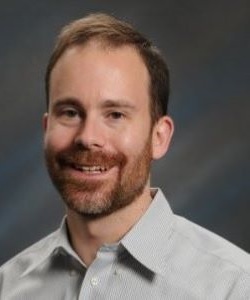 Jack Sheehan is the Senior Director Value and Evidence (HEOR) Neuroscience at Janssen Scientific Affairs, LLC. In his role, Jack leads real-world value and evidence research to understand the burden of illness and effective ways to address illness among adults with neurologic and psychiatric conditions.
At Janssen, we're creating a future where disease is a thing of the past. We're the Pharmaceutical Companies of Johnson & Johnson, working tirelessly to make that future a reality for patients everywhere by fighting sickness with science, improving access with ingenuity, and healing hopelessness with heart. We focus on areas of medicine where we can make the biggest difference: Cardiovascular & Metabolism, Immunology, Infectious Diseases & Vaccines, Neuroscience, Oncology, and Pulmonary Hypertension.
Learn more at www.janssen.com. Follow us at www.twitter.com/JanssenGlobal.