Jennifer Thomas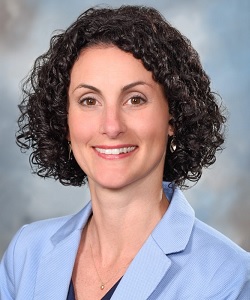 Jennifer Thomas is the Director of Marketing, Schizophrenia Portfolio at The Janssen Pharmaceutical Companies of Johnson & Johnson. Jennifer oversees the strategic development and execution of marketing activities for the Janssen long-acting injectable portfolio of schizophrenia medicines.
At Janssen, we're creating a future where disease is a thing of the past. We're the Pharmaceutical Companies of Johnson & Johnson, working tirelessly to make that future a reality for patients everywhere by fighting sickness with science, improving access with ingenuity, and healing hopelessness with heart. We focus on areas of medicine where we can make the biggest difference: Cardiovascular & Metabolism, Immunology, Infectious Diseases & Vaccines, Neuroscience, Oncology, and Pulmonary Hypertension.
Learn more at www.janssen.com. Follow us at www.twitter.com/JanssenGlobal.