Sukhbir S. Sidhu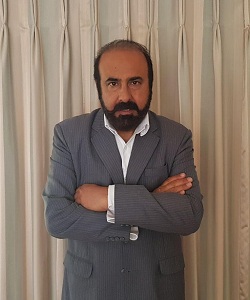 Born in Singapore in a Punjabi family Sukhbir grew up in England. After graduating in Applied Physics from University of Portsmouth, Sukhbir settled into a career working in Digital systems. Post his stints in working with Motorola Semiconductors and Texas Instruments, in 1988 Sukhbir set up a business in London a company that supplied technology components and systems to Eastern Europe.
In 2009 Sukhbir started looking into environmental technologies. At the time Greenhouse Gas Emissions were seen as the biggest threat to humanity and Sukhbir decided to do something about it. In 2010 he started Evergen with a mission to reduce CO₂ emissions in the built environment.
Today, Evergen Systems Ltd., is leading installer of Solar generation, electricity storage and energy management software systems in new build homes, commercial properties and public sector buildings. The company works with major property owners and developers in Britain such as The Crown Estate, the biggest and most prestigious property owner in central London.
As Evergen became successful in energy and CO₂ reduction, Sukhbir turned his attention towards cleaning air pollution in 2016. For Sukhbir tackling air pollution has become an obsession. In his own words, "This has been a far tougher challenge, that has become more than a challenge."
Evergen a multi award winning clean-tech company has the solution and its Clean Air Technology has been recently certified for its efficiency by the National Physical Laboratory of India (NPL) which is the Apex Standards Institute of India and a Premier Research Laboratory in the field of Physical Sciences. This makes Evergen; the first company to get its air purifying technology fully validated in India