Recently named the Best in KLAS Overall IT Services Firm, Optimum Healthcare IT provides world-class consulting services in advisory, EHR implementation, training and activation, Community Connect, analytics, security, and managed services – supporting our client's needs through the continuum of care. Our excellence in service is driven by a leadership team with more than 100 years of experience in providing expert healthcare staffing and consulting solutions to all types of organizations.
At Optimum Healthcare IT, we are committed to helping our clients improve healthcare delivery. By bringing the most proficient and experienced consultants in the industry together to identify our clients' issues, we work to explore the right solutions to fit their organization's goals.
Together, we identify and implement the best people, processes, and technology to ensure our client's success. By listening, we understand our clients' unique needs and then select only the most qualified candidates for your organization – and then we constantly follow-up to make sure the consultants remain a perfect fit. www.optimumhit.com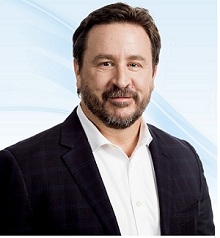 CEO, Managed Services – Optimum Healthcare IT
Dan has vast leadership in Epic implementations, including Epic Connect in many settings as both an internal employment and consultantsExecutive Vice president and CIO at University of Arizona Hea...