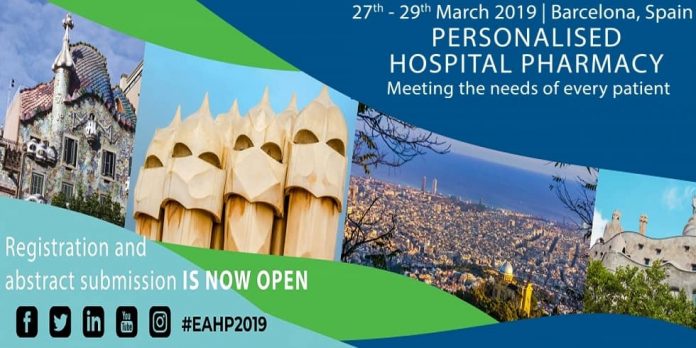 EAHP is very pleased to invite you to the 24th EAHP Congress, which will take place in this gorgeous city from 27-29 March 2019. The Congress theme is "Personalised Hospital Pharmacy – meeting the needs of every patient".
The title itself says a lot. The origins of the pharmacy were very much personalised and recently we have been rediscovering the need for tailored medication and approach to treatment for different patient groups and individuals. The scientific program of the Congress is also tailored to the needs of individual hospital pharmacists and their interest groups as the Congress offers the possibility to choose between many parallel sessions, keynote presentations, workshops and symposia.
EAHP believes that the role of hospital pharmacists in personalised medication is the key to success. Therefore, we are preparing an advanced program that will serve as the source of knowledge and inspiration that are needed for our future role and engagement in personalised medication.