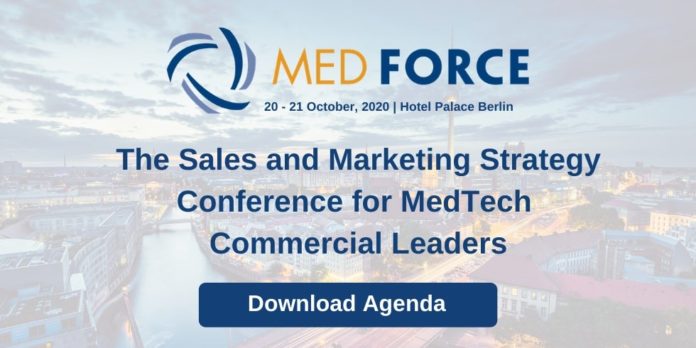 Taking place on 20 – 21 October, 2020in Berlin, MedForce is the leading European event where MedTech commercial leaders gather to ignite new sales and marketing revenue generation strategies.
Join 200+ senior MedTech commercial leaders for 2 days and over 12 hours of interactive sessions and networking.
Through small, interactive peer-to-peer working groups as well as dynamic case studies, be inspired by the industry leaders thinking ahead of the curve. To find out more about MedForce, download the agenda here.
Learn how to:
Transform your commercial models
Drive customer-centricity
Increase salesforce effectiveness
Adopt digital marketing
Create value added services
Book your place online now with code HHM15 and get 15% offthe current ticket price!
The details:
Agenda: https://bit.ly/2Rpxl9z
Pricing: https://bit.ly/2NSpxe7