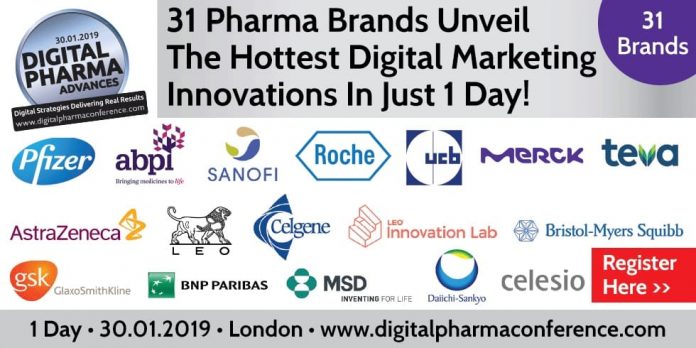 Digital Strategies Delivering Real Results. A One Day Conference & Networking Event. 31 Pharma Brands Including GSK, Pfizer, Merck, Teva & ABPI Unveil The Hottest Digital Marketing Innovations In Just 1 Day!
Optimise HCP-Focused, Patient-Centric Digital Strategies Compliantly With New Tech Trends, Innovative Social & Savvy Integrated Campaigns For Engaging, Customer-Centric, Multi-Channel Digital Pharma Marketing Strategies
Monetise Data & Customer Insights, Transform Cultures, Embed Digital Innovation, Prove ROI, Empower The Sales-Force & Deliver Results – Get Inspired By Today's Digital Disruptors & Innovators. A One-Day Brand-Led Conference & Networking Event, 30th January 2019, One Great George Street, Central London & Post-Conference Multi-Channel Excellence Day, 31st January 2019, Asia House, Central London.