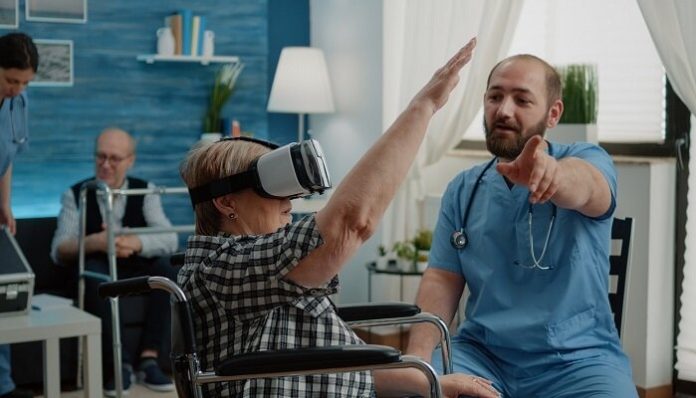 The global demand for senior care is increasing. According to the World Health Organization, individuals aged 60 and above outnumbered children five years and younger as of 2020. The agency likewise predicts older adults will comprise 22% of the total population by 2050.
Unfortunately, the global healthcare system is strained. In the US alone, 59% of nursing homes had staffing deficiencies, according to the 2021 American Health Care Association (AHCA) and National Center for Assisted Living (NCAL) survey.
Senior care facilities worldwide, including Southern Cross Care in Australia, are tapping various technologies to overcome such challenges and improve healthcare quality and service delivery, which leads to better patient outcomes.
Below are some of the trending advancements in senior care facilities for 2023:
1. Wearable Devices To Monitor Patients' Health Conditions
Assisted living facilities are encouraging the use of wearable devices such as fitness trackers. Residents wear these tools to automatically monitor their vital signs such as blood oxygen levels, heart and pulse rates, blood pressure, and sleep patterns.
Care workers can then access these results to track the wearer's health. Despite staff shortages, monitoring each patient and spotting potential health concerns is easier. Some wearables have built-in global positioning systems or GPS to locate the residents and ensure they don't wander off.
2. Using AR And VR To Promote Their Well-Being
Augmented reality (AR) and virtual reality (VR) solutions are currently used for multiple objectives. To the uninitiated, AR enhances the surroundings using a camera or smartphone while VR replaces real-life settings with a virtual environment using a VR headset.
Both technologies can initiate socialization, physical activities, telemedicine, and games or exercises without requiring older adults to leave the facility. These activities allow patients to enjoy activities that boost their mental health and overall well-being by enabling them to enjoy the things they love doing like taking a trip to the Bahamas or visiting a museum. Some senior care homes use virtual reality for pain management, especially for Alzheimer's patients.
3. Smart Home Technology For A Comfortable Environment
One of the primary objectives of senior care is to make patients comfortable, regardless of their condition. Fulfilling such a requirement demands that facilities equip their homes with specific tools like medical lifts for the elderly with mobility challenges.
Similarly, installing a smart home system can provide residents with a safe and cozy home. Automated locks, thermostats, and smart lighting allow healthcare staff and patients to use a smartphone and an application to manage the settings according to their preferences.
4. Remote Monitoring Devices To Track Health Conditions
Besides wearable devices, assisted living communities, home care, and nursing homes can use non-wearable patient monitoring devices to track high-risk residents or predict health issues. In-home cameras let families see what's happening in these homes, even if they're away.
Meanwhile, medical alert systems like sound monitoring devices indicate a resident's restroom usage. Abnormally high and frequent trips could mean worsening bladder problems or urinary tract infections. Medical pendants are also available, which can be activated when a patient requires emergency medical care.
5. Customized Mobile Health Apps
Mobile health apps are highly customizable, and residents and healthcare providers can use them to fulfill multiple goals. For instance, some apps allow seniors to track and access their medical data and other vital information while others provide valuable health information. With such an app, caregivers and doctors can easily view the patient's medical history, resulting in more accurate diagnoses and treatment plans.
These valuable resources can be shared with family members to learn more about the symptoms and proper care for seniors with diabetes, cancer, dementia, and other diseases.
6.  Assistive Robots To Address Staff Shortages
The robotics market may not be as large as the others, but an increasing number of facilities are open to using them. Assistive robots could perform repetitive manual tasks such as cleaning and assisting older adults with mobilization. Some robots can help prepare meals and wash dishes while others provide entertainment and companionship by engaging in simple conversations.
Robots could be tailored to do specific tasks of a senior, providing support and assistance.
7. Artificial Intelligence For Better Care Delivery
Artificial intelligence (AI) is a versatile platform that serves endless purposes to make specific technologies possible. Most technologies discussed earlier rely on AI to execute their functions efficiently.
This technology deals with processing large volumes of data. Senior care homes can use this platform to analyze individual residents—predict their movement, health, and speech patterns, identify potential issues, and suggest solutions for better-individualized patient care. Sometimes, AI can be programmed to implement these solutions without human intervention.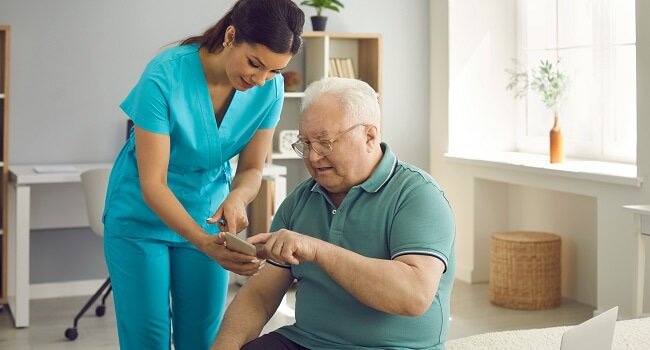 Bottomline
Technology plays a significant role in improving senior care. Besides helping facilities tide through staff shortages, the automation devices discussed above are slowly gaining traction as they're vital in providing essential services to residents.
While older adults need to engage with other humans to enjoy the last years of their lives, the automation trends discussed above can help them gain independence and feel cared for in their facilities.