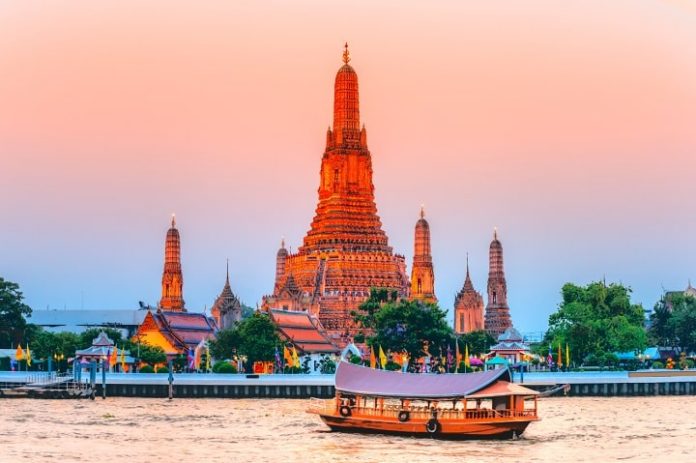 This week (11-13th September 2019) the Association of British HealthTech Industries (ABHI) is delighted to be hosting the UK Pavilion at MEDICAL FAIR THAILAND; Southeast Asia's biggest exhibition for the medical and healthcare industry.

The international exhibition has moved to a larger venue in Bangkok and six UK companies will be exhibiting alongside the UK's leading HealthTech trade body to wave the British flag for innovation. These include: Advanced Medical Solutions, De Soutter Medical Ltd, Lawton Tubes, OES Medical Ltd, Surtex Instruments Ltd and TensCare Ltd.
Focused on equipment and supplies for the hospital, diagnostic, pharmaceutical, medical and rehabilitation sectors, MEDICAL FAIR THAILAND provides UK companies business opportunities to navigate the dynamic marketplace of Thailand and Southeast Asia.
It is supported by some of Thailand and the region's most prominent government and industry trade associations, including Thailand's Ministry of Public Health, MEDICAL FAIR THAILAND and is the ideal platform for business to enter the market.
Hosted by Messe Düsseldorf Asia, MEDICAL FAIR THAILAND has been running since 2003 and continues to go from strength-to-strength. Organisers estimate that this year's conference will be the largest to date, with 1,000 exhibitors from 60 countries coming together to do business. More than 10,000 medical and healthcare innovations will be on display.
Paul Benton, Managing Director, International, ABHI added: "We are delighted to be hosting the UK Pavilion at MEDICAL FAIR THAILAND. Over the years the exhibition has seen considerable growth, reaffirming its position as the must-attend event for UK companies wanting to do business in Thailand and the region. We are delighted to be able to support companies in this burgeoning market."
Thailand has a dynamic marketplace. As the second largest healthcare market in Southeast Asia, it is set to be valued at US$28.5 billion by 2021. In addition, Southeast Asia's expected healthcare spending could accelerate to US$740 billion by 2025, creating further business opportunities for companies in the HealthTech space.
About ABHI
ABHI is the UK's leading industry association for health technology (HealthTech).
ABHI supports the HealthTech community to save and enhance lives. Members, including both multinationals and small and medium enterprises (SMEs), supply products from syringes and wound dressings to surgical robots and digitally enhanced technologies. We represent the industry to stakeholders, such as the government, NHS and regulators. HealthTech plays a key role in supporting delivery of healthcare and is a significant contributor to the UK's economic growth. HealthTech is now the largest employer in the broader Life Sciences sector, employing 121,000 people in 3,500 companies, with a combined turnover of £22.2bn. The industry has enjoyed growth of around 5% in recent years. ABHI's 300 members account for approximately 80% of the sector by value.