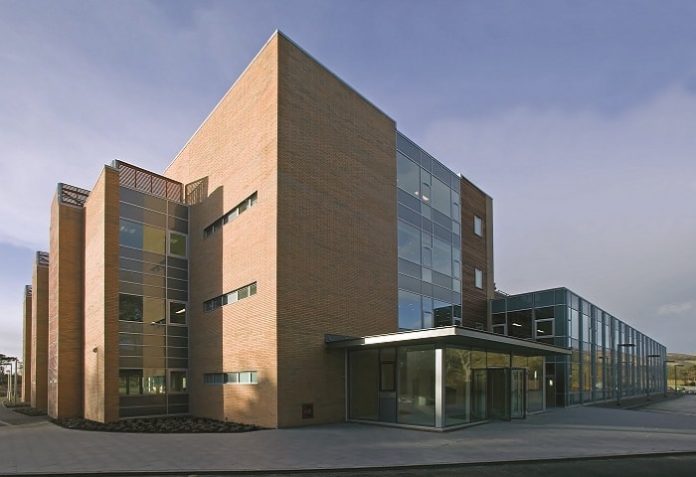 The Almac Group, a CDMO serving the pharmaceutical and biotech sectors globally, is expanding its Edinburgh Technopole facility to allow scale-up of its personalised cancer vaccine activities. Doubling its footprint in the Fleming Building to over 15,000 square feet, the company is investing in new laboratories and office space to meet growing demand for its services.
Alastair Hay, Account Manager – Peptides, explained: "Personalised cancer vaccines based on neo-antigenic peptides is an exciting new era for oncology, and our Technopole site already has the world's first GMP-certified facility specifically for the production of these peptide vaccines for clinical trials. Around a quarter of our existing resources in Edinburgh are currently engaged in cancer vaccine production, and the entirety of the new space will be dedicated to this application."
The expansion will provide a four-fold increase in the GMP manufacturing footprint, as well as supporting administrative space. Alastair continued: "Having first moved to Edinburgh Technopole just a few years ago, we have been keen to further extend our footprint on site. Our main challenge in the rapidly developing field of personalised cancer vaccines is to stay ahead of global demand, and the new laboratories – together with a commensurate growth in our staff numbers – will help to ensure that we are well placed to achieve this."
Simon Hoad, Executive Director for Edinburgh Technopole, commented: "Edinburgh Technopole is proud to support Almac and its ground-breaking research into personalised cancer medicine, by providing the facilities for the world's first GM-certified facility for peptide-based personalised cancer vaccines. We are committed to helping innovative and growing businesses through continued expansion, and have recently started the construction of three new buildings, as well as a new restaurant and collaboration areas. Each building will provide up to 20,000 square feet of additional laboratory and office space, and we expect to welcome the first tenants from Q2 2019."
About Almac Group
The Almac Group is an established contract development and manufacturing organisation providing an extensive range of integrated services across the drug development lifecycle to the pharmaceutical and biotech sectors globally. Our innovative services range from R&D, biomarker discovery development and commercialisation, API manufacture, formulation development, clinical trial supply, IRT (IVRS/IWRS) through to commercial-scale manufacture.
The international company is a privately owned organisation that has grown organically over the past five decades now employing over 5,000 highly skilled personnel across 17 facilities including Europe, the US and Asia. We have a global reputation for excellence built over 50 years of client service, delivering expertise right across the drug development lifecycle and offering a tailored solution to each of our clients.
About Edinburgh Technopole
Edinburgh Technopole is a unique science and business park, specifically designed to offer the flexibility required by new, growing and established companies. Set amongst 126 acres of mature parkland just eight miles south of the city centre, Edinburgh Technopole offers a wealth of flexible office, high specification laboratories and product development space; all with generous parking provision and excellent transport links.
A low-density development, Edinburgh Technopole is characterised by a parkland feel that creates a stimulating working environment. At the western end of the park lies Bush House, the former estate house which is now fully-restored, providing flexible serviced office accommodation and conference facilities. High quality buildings are just one attraction. With access to an unrivalled pool of talented University students and a strong established scientific community that is growing significantly, Edinburgh Technopole has the complete support network in place for any business.