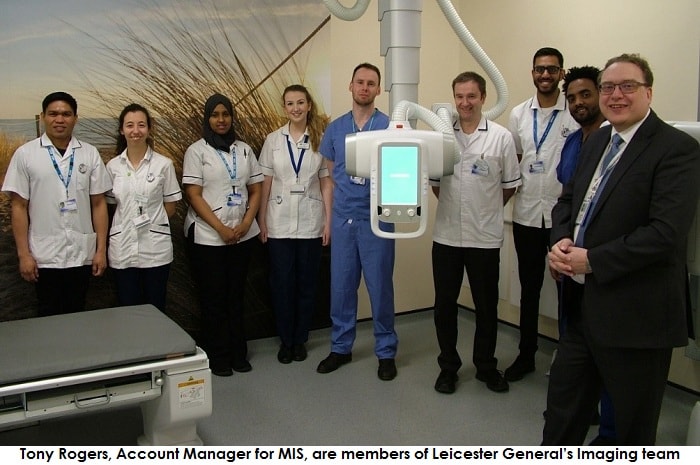 March 2019 saw the end of CR Radiography at Leicester General Hospital's (LGH) Radiology Department with the installation of two Samsung GM85 state-of-the-art DR Mobiles and the last of three GC85 fully automated X-ray rooms. Supported by Althea, LGH's team reviewed all available systems on the market and decided on the Samsung GM85 units.
Through their vendor-independent managed service with Althea, the hospital has selected three Samsung GC85 fully automated rooms, and two Samsung GM85 mobiles. All of this digital equipment reduces physical stress on users, improves patient throughput and delivers images of superb quality. The GC85 is a world-beating, fully-automated, digital suite designed to reduce physical stress on users, increase patient throughput and deliver superb quality images.
The new equipment features Samsung's intuitive 3-step workflow which takes the user easily through worklist, acquisition and image review.
Going forward LGH will be able to share their lightweight detectors across the department's Samsung equipment – fixed and mobile – adding greater flexibility and reducing costs. The pioneering detectors offer a high DQE, so low dose, but still maintain the ability to deliver the highest quality images.
Andy Mear, Plain Film Superintendent, says "The installation of our new Samsung mobiles completes our transformation to a fully DR department; the whole process was managed superbly by both MIS and Althea".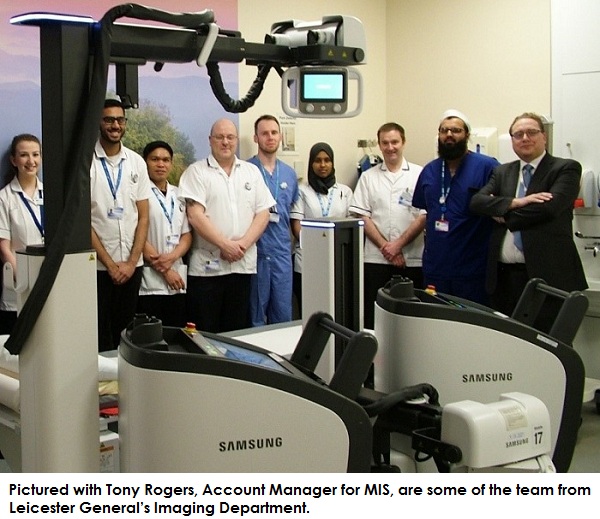 Francesca Evans, Chief Technologist says "Taking the jump and decommissioning all of the CR equipment was exhilarating, but comforting knowing that the Samsung equipment is very reliable. The equipment is easy to use, so making the whole department part of the same manufacturer was an obvious choice".
Althea is the world's largest, vendor-independent managed service and maintenance provider for the acute healthcare sector.
Their service includes a guaranteed long-term capital replacement programme which covers all of the Trust's diagnostic imaging equipment including plain x-ray rooms and mobile x-ray systems.
All equipment installations were planned and project-managed by Althea's in-house implementation and technology experts and were delivered on time and on budget.
David Rolfe, UK&I Chief Executive Officer added "We are delighted to have completed the Samsung installations at the hospital and have been able to make such an impact for clinicians and patients. Being entirely vendor-independent ensures Althea is not tied to any one manufacturer and can offer hospitals the most efficient solution for their specific clinical needs."