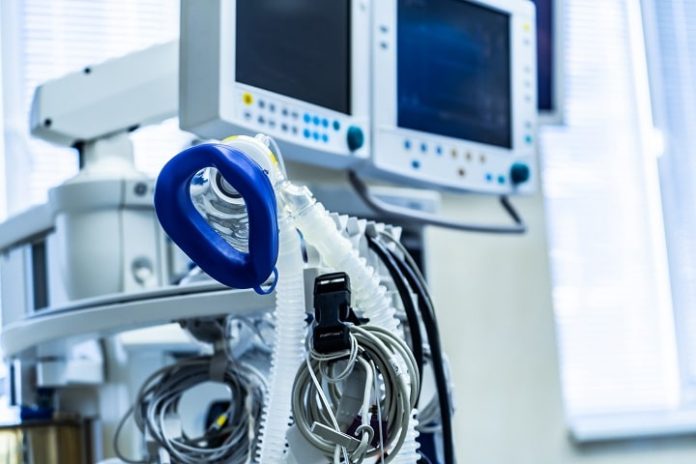 The Coronavirus SARS-CoV-2 has resulted in a state of emergency worldwide. At BOGE, the collective aim is to ensure that healthcare systems do not become overstretched, caring for critical cases of COVID-19 as countries work around the clock to increase hospital capacity.

Leading compressed air specialist, BOGE is directing all its efforts to address this pandemic quickly.
"Clinics need compressed air on a daily basis to provide machine ventilation to patients in intensive care units and to operate different medical devices. As a major supplier to plant constructors and device manufacturers, BOGE is giving top priority to orders from the medical and healthcare sectors," says Nalin Amunugama, General Manager, BOGE Kompressoren Asia Pacific.
Medical compressed air is a medicinal product. This vital gas needs to be supplied uninterruptedly around the clock and needs to guarantee the highest quality at all times. When providing machine ventilation to patients in intensive care units, the respiratory air must be completely clean, as well as dry and free from all oils and pathogens. BOGE compressors are capable of producing the very highest quality clean compressed air.
BOGE recently launched a portable compressor for small operations. The BOGE EO Med mobile solution offers a simple installation process, with the potential to extend in medical air installations or as a complete new medical air system, within hours and minimum installation works. Oil-free and silent, the EO series is ideal for sensible areas as well as to feed temporary ventilation centres as well as exhibition and sports halls which are potentially being used as quarantine facilities. The compressed air quality at the outlet of the unit is in compliance with European rules, Australian rules / HTM 02-01 or NFPA 99.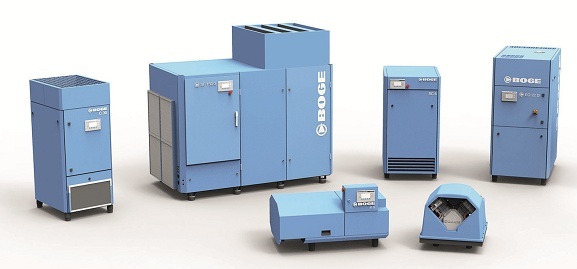 At the regulatory level, compressed air systems in clinics are already designed to cope with extreme circumstances. One example is the concurrent supply of compressed air to exceptional numbers of patients – something which is to be expected across the globe and which BOGE is already seeing in several regions.
"The demand for medical compressed air will skyrocket with the increasing number of COVID-19 patients. We are working closely with medical companies and hospitals in this extraordinary situation and are doing everything to intensify the manufacture of our machines and devices. Our competence and experience in plant engineering and our medical expertise guarantee a reliable medical compressed air supply," Mr Amunugama assures.
BOGE Singapore has already supplied large numbers of its EO air compressors to a local hospital throughout March, and will continue to accelerate its efforts to save as many lives as possible. This, Mr Nalin adds, is a fight, not just for Singapore but for the Asia-Pacific region and beyond.
In addition, BOGE has also set up a corona crisis committee which is following closely the development of the coronavirus and is implementing all the necessary precautions. With the help of different safety precautions to protect its employees, the drawing up of contingency plans and the roll out of additional measures, BOGE can continue to maintain its business operations.
About BOGE Singapore
As one of Germany's oldest manufacturers of compressors and compressed air systems, BOGE KOMPRESSOREN Otto Boge GmbH & Co. KG has more than 111 years of experience in the field. The company is also one of the market leaders in turbo compressors, screw compressors, piston compressors, scroll compressors, complete systems and individual devices. For more than 50 years BOGE has worked with well-known hospital equipment outfitters and manufacturers of medical devices to develop customised yet standards-compliant system solutions for a highly sensitive area: the supply of medical-grade compressed air. With this application, the safety of patients is always a top priority for BOGE. Today, BOGE offers comprehensive services to its international customers and supplies its products and systems to more than 120 countries worldwide.