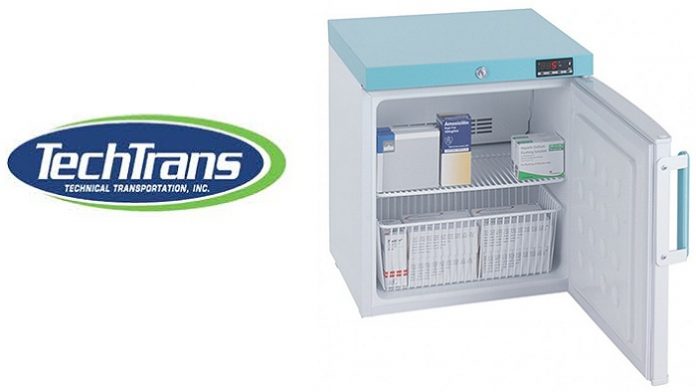 Follett, LLC has chosen TechTrans to serve as its single-source partner to provide authorized installation services for the company's high-performance refrigerators and freezers designed for the healthcare market.
Under the agreement, TechTrans will provide nationwide transportation, delivery and installation services for Follett's healthcare refrigeration products to hospitals, pharmacies, ER centers, family clinics and other medical facilities.
According to Cindy Fitton, Senior Product Marketing Manager at Follett, the company engaged with TechTrans to help streamline supply chain processes, ensure minimal product damage, and deliver premium customer service to its healthcare customers.
"Follett makes high-quality equipment that performs a critical need in healthcare environments, and we are committed to excellent customer service," said Fitton. "Working with TechTrans helps us live up to our brand promise and bring a superior product to the market."
To ensure these objectives were met, TechTrans developed a training program for teams involved in the supply chain to ensure delivery teams could expertly transport, handle and install Follett's specialized equipment. In addition, to improve delivery processes and protect the equipment, TechTrans worked with Follett to develop special packaging and procedures to minimize freight damage during transport and setup.
"TechTrans is committed to handling product damage-free, which eliminates costly delays in delivering finished product to Follett's customers," said Len Batcha, President of TechTrans. "Our thorough processes and procedures – from initial site survey and assessment to installation and waste removal – allow Follett to work with us as their single-source logistics provider, knowing we have the expertise to manage a seamless program from start to finish."
About TechTrans
Founded in 1990, Technical Transportation Inc. provides transportation, logistics and tracking for manufacturers of specialized high-value equipment. Based in the Dallas-Ft. Worth metropolitan area, TechTrans has a nationwide network of agents and carriers who are experts at transporting and deploying high-value, heavy-weight shipments for major enterprises.
About Follett
Founded in 1948, Follett LLC has led the industry in designing and manufacturing high quality, innovative ice and water dispensers, and medical-grade refrigerators and freezers for the healthcare industry. Manufacturing in the Lehigh Valley Pennsylvania, Follett products can be found anywhere healthcare services are provided.