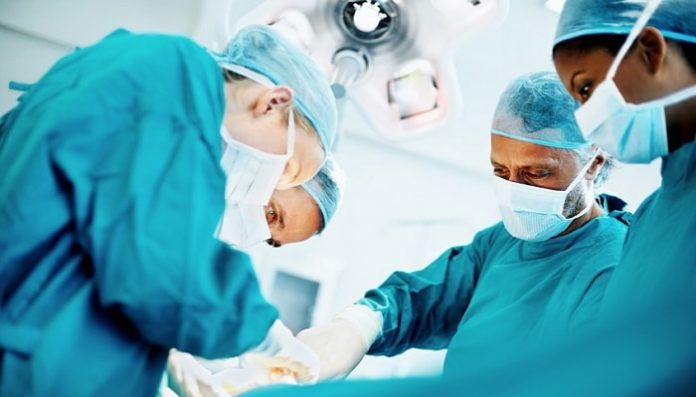 FundamentalVR has raised an additional $20 million to significantly accelerate medical skill-transfer and increase surgical proficiency through its world-leading medical simulation platform, Fundamental Surgery.
The transaction was led by EQT Life Sciences investing from the LSP Health Economics Fund 2 and joined by prior investors Downing Ventures. The new investments follow a Series A round in October 2019 and bring the company's total funding to over $30 million.
FundamentalVR is the world's first scalable medical simulation platform to combine virtual reality and haptics through data, artificial intelligence, and multimodal learning. FundamentalVR's patented HapticVRTM technology mimics the physical touch of surgical actions which allows users to experience the sights, sounds, and physical sensations of real-life surgery. Scalable and hardware agnostic, the platform immerses users in a controlled training environment that lowers the surgical risk to patients.
Deployed in over 30 countries, FundamentalVR's high-fidelity simulations help life science, pharmaceutical, and med-device companies deploy medical innovations in disciplines from ophthalmology to robotics, gene therapy, and more. The growth investment will enable further development of HapticVRTM, the machine learning data insights product, and geographic expansion throughout the US. FundamentalVR's multiuser platform enables medical institutions, hospitals, and surgical educators, to scale professionally accredited surgical training throughout their organizations. Partnerships with hospital groups, including flagship clients and investors Mayo Clinic and Sana Kliniken, will drive further growth.
"Our platform can conduct a walkthrough of a procedure through to a full operation, facilitating surgical skills transfer – which is why we have been enthusiastically embraced throughout the medical industry, from med-device manufacturers to pharmaceuticals" says co-Founder and Chief Executive Richard Vincent. "Our immersive environments transform surgical skills acquisition in a scalable, low-cost, multiuser way. We are excited to scale our vision of creating a medical education environment unhindered by borders."
"With increasingly complex surgical procedures, it is important to provide medical professionals with new methods for surgical skills transfer and continued training and education while managing both the cost and time burden associated with these activities," said Drew Burdon, Partner at EQT Life Sciences. "HapticVRTM, is a differentiated approach which has already been adopted by a number of high-quality customers, in a short period of time, demonstrating the value that this system can add today".
As part of the transactions, Drew Burdon of EQT Life Sciences will join the Board of Directors.