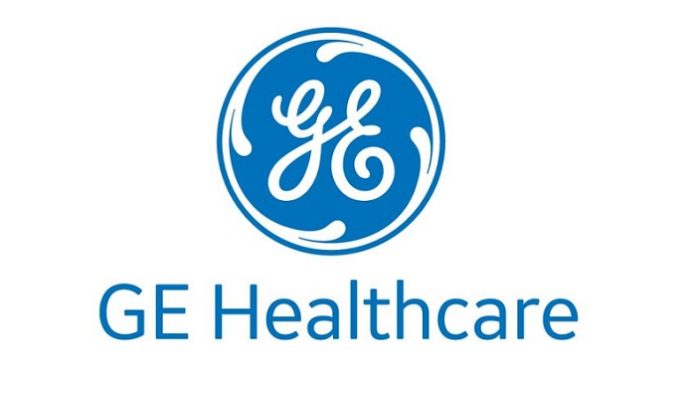 GE Healthcare has received U.S. FDA approval of its macrocyclic gadolinium-based MRI contrast agent, Clariscan (gadoterate meglumine), in pre-filled syringes. Pre-filled with 10, 15 and 20mL of contrast agent, Clariscan's ready-assembled, clear plastic syringes save time and reduce the risk of injury from broken glass, while the color-coded volume labels allow for easy identification of the required patient-specific volume. Its 2D data matrix contains scannable key information to be uploaded onto electronic medical systems, reducing the risk of manual data entry errors and helping to further increase workflow efficiency at medical centers.
Already available in glass vials and plastic polymer bottles, the approval of Clariscan in crystal clear polymer pre-filled syringes adds to the range of packaging solutions available to meet departmental needs and follows the recent FDA approval of Clariscan's +PLUSPAK Pharmacy Bulk Package. This patented, pharmaceutical grade polypropylene bottle is the only FDA-approved polymer bottle for an MRI contrast agent.
With injuries from glass bottles making up an estimated 16 percent of sharps injuries in healthcare settings, Clariscan's +PLUSPAK – and now plastic pre-filled syringes – both have the potential to improve workflow efficiencies while helping to reduce the associated risk of sharps injuries. With the approach of the Radiological Society of North America (RSNA) 2020 Annual Meeting from November 29-December 5, GE Healthcare will focus on the theme of driving greater efficiency, an imperative to addressing the challenges of many health systems around the globe, especially in the context of the global COVID-19 pandemic.
Clariscan – now approved in over 70 countries globally – is indicated for intravenous use with magnetic resonance imaging (MRI) in brain (intracranial), spine and associated tissues in adult and pediatric patients (including term neonates) to detect and visualize areas with disruption of the blood brain barrier (BBB) and/or abnormal vascularity. Please see Clariscan Important Safety Information, including Boxed Warning, below.
"The addition of pre-filled syringes expands the Clariscan portfolio to address a wider range of departmental requirements" said Dr Mark Hibberd, Chief Medical Officer for GE Healthcare's Pharmaceutical Diagnostics unit. "The potential timesaving and efficiency advantages further enhance operational workflow improvements for radiology departments".
GE Healthcare's Pharmaceutical Diagnostics unit develops and supplies imaging agents used to support around 100 million procedures per year globally, equivalent to three patients every second. Clariscan, approved by U.S. FDA in November 2019, is the latest in a growing range of imaging agents available in the U.S. which are used across MRI, X-ray/CT and ultrasound to enhance the image and support diagnosis.
Clariscan is manufactured in Norway using a proprietary manufacturing process. As with all GE Healthcare contrast media products, all stages of manufacturing, from development of the active pharmaceutical ingredient (API) to finished product, are managed entirely by GE. Clariscan is available in single dose vials of 10, 15 and 20 mL; 100 mL Pharmacy Bulk Package in +PLUSPAK polymer bottles; and now 10, 15 and 20mL clear plastic pre-filled syringes.
About GE Healthcare:
GE Healthcare is the $16.7 billion healthcare business of GE. As a leading global medical technology and digital solutions innovator, GE Healthcare enables clinicians to make faster, more informed decisions through intelligent devices, data analytics, applications and services, supported by its Edison intelligence platform. With over 100 years of healthcare industry experience and around 50,000 employees globally, the company operates at the center of an ecosystem working toward precision health, digitizing healthcare, helping to drive productivity and improve outcomes for patients, providers, health systems and researchers around the world.