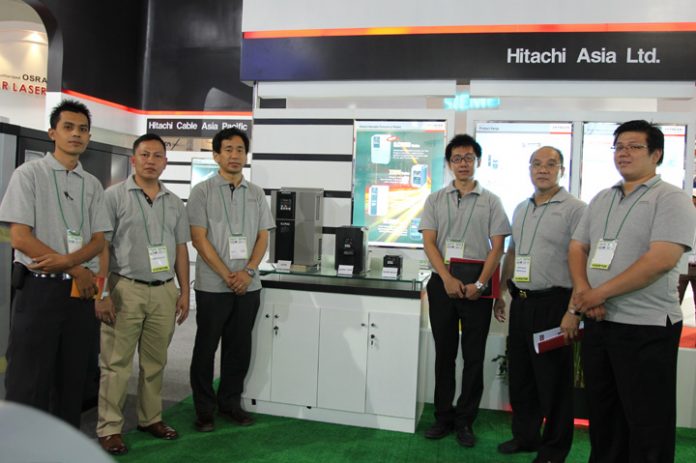 As part of Hitachi's continued commitment towards contributing to the society it serves, PT. Hitachi Asia Indonesia, a wholly owned subsidiary of Hitachi Asia Ltd., and six Hitachi group companies1 in Indonesia have launched their largest health outreach program in the country to date.
This health outreach program is rolled out as part of broader efforts to commemorate 60 years of bilateral relations between Indonesia and Japan.
This initiative, dubbed "Siaga Sehat" or "Health Alert", is a joint collaboration between Hitachi and Yayasan Rumah Zakat, a philanthropic foundation which manages donations and social funds and facilitates programs that empower the community.
Held for the third consecutive year, the health outreach seeks to facilitate the provision of free medical consultation, medical provisions as well as general health education for beneficiaries across 10 locations2 this year. Targeted towards communities with low income levels, this outreach seeks to strengthen public health awareness in locations where people may have limited access or resources to healthcare amenities.
Mr. Takashi Ikematsu, President Director of PT. Hitachi Asia Indonesia said, "Underscoring our commitment towards improving the quality of life for the community in Indonesia, we are happy to expand our outreach this year to benefit a wider pool of people. We look forward to a continued collaboration with our community partners to create opportunities to make healthcare services more accessible to underprivileged people across different part of Indonesia."
First introduced in 2016, PT. Hitachi Asia Indonesia rolled out the first edition of "Siaga Sehat" to four locations across Indonesia to benefit over 450 people in the country. In 2017, the health outreach was expanded to six locations to benefit over 700 people. This year, PT. Hitachi Asia Indonesia seeks to reach out to 10 locations to benefit over 1,000 individuals across the country, as part of efforts to reinforce the importance of preventive healthcare.
Mr. Abraham Widiyanto, Manager of Human Capital Group, PT. Hitachi Asia Indonesia, a staff volunteer who has supported the roll-out of this health outreach in previous years said, "I am happy to be able to contribute towards this health outreach to benefit the larger community in Indonesia. It is especially fulfilling when community leaders and beneficiaries express their appreciation for our efforts – this inspires me to go the extra mile to contribute back to the society I live in."
The six Hitachi group companies are PT. Hitachi Chemical Indonesia, PT. Hitachi High-Technologies Indonesia, PT. Hitachi Metals Indonesia, PT. Hitachi Modern Sales Indonesia, PT. Hitachi Power Systems Indonesia and PT. Hitachi Terminal Solutions Indonesia.
The 10 locations in Indonesia are situated across Jakarta Barat, Depok, Cikarang, Tangerang, Cilegon, Karawang, Bekasi, Bogor and Jakarta Selatan.