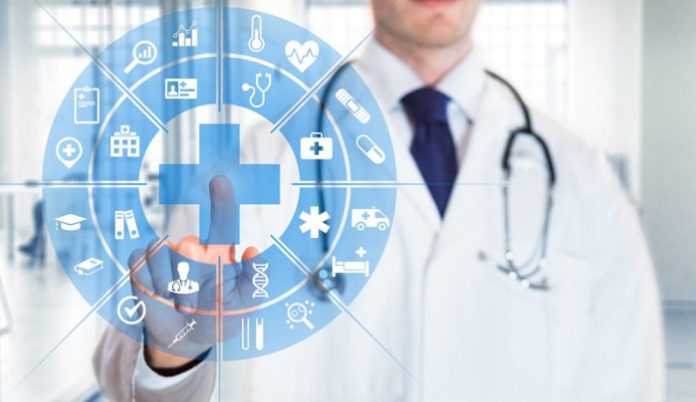 STRATEGY:
AUTOMATION TARGETS THE IMPORTANCE OF AUTOMATION DIGITAL REGISTRATION
Capturing intake data from patients digitally reduces duplication, speeds up the process and enables real-time sharing of information among medical and admin staff.

IOMT-ENABLED DEVICES Networked medical devices, monitors, wearables and apps provide accurate, secure, real-time data to administration and health care providers, facilitating collaboration and rapid evaluation.
PATIENT FLOW Networked data on patient status facilitates faster diagnosis, faster procedure scheduling, proper ward placement, and greater bed availability.
DOCTOR APPROVALS Secure shared networks give doctors real-time information, enabling them to quickly transmit authenticated approvals for admission and discharge.
MEDICATION Automation of medication treatment — type, dosage and delivery — reduces error and cost, and improves quality of care.
ROBOTIC PROCESS AUTOMATION Software robots that streamline routine back-office tasks, including claims, enable the staff to focus on special cases.