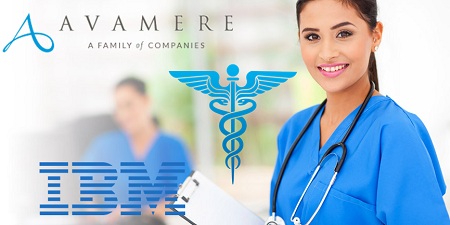 IBM and the Avamere Family of Companies (Avamere Health Services, Infinity Rehab, Signature Hospice, Home Health, Home Care) today announced a six-month research study that will apply the power of IBM cognitive computing to help caregivers improve eldercare at senior living and health centers.
By analyzing data streaming from sensors in senior living facilities, Avamere hopes to gain insights into physical and environmental conditions, and obtain deeper learnings into the factors that affect 30-day hospital readmission rates in patients.
Avamere is working with IBM researchers to monitor movement, air quality, gait analysis, factors that could lead to fall risk, and daily activities, including personal hygiene, sleeping patterns, incontinence and trips to the bathroom. IBM will then leverage its cognitive computing to analyze this streaming sensor data to help Avamere create and maintain a contextual understanding of its residents.
"By combining IBM's expertise in Cognitive Eldercare with Avamere's intimate knowledge of patients in the post-acute setting, we can gain insights that may help transform the way individuals age in place," said Dr. Ruoyi Zhou, Director of Accessibility Research at IBM. "Helping Avamere uncover new insights can help family members, caregivers, nurses and physicians identify potential risks and better prescribe care to minimize hospital readmission."
According to the United States Census Bureau, by 2020 there will be more people aged 65 and older than there will be children under 5, and this increase of older adults and their dynamic healthcare needs will require more intelligent solutions. Given the accelerating changes in demographics and healthcare, this project is designed to provide the Avamere Family of Companies with new insights that could help reduce hospital readmission.
"Smarter care management and creative population health solutions are necessary to meet the ever-evolving needs of our seniors," says John W. Morgan, CEO Avamere Family of Companies. "Avamere has never shied away from taking on difficult problems. We successfully developed and initiated advance care management models and became a leader in value-based payment reform through the Center for (CMS) Medicare's Bundled Payments for Care Improvement pilot program. Collaborating with IBM Research for this project is the next step in how Avamere will deliver patient-centered quality care and outcomes through smart senior living settings."
Infinity Rehab, which provides physical, occupational and speech therapy to Avamere patients and residents, has already taken steps to integrate data collection and analysis into existing modalities to standardize therapies across the entire company. By integrating additional data sources, such as sensors, Infinity Rehab and Avamere hope to improve patient outcomes, increase efficiencies, and reduce cost to payers.
Mike Billings, President of Infinity Rehab, is eager to see how therapists will use the information gleaned from the Cognitive Eldercare solution to enhance patient care. "Managing patient outcomes and clinical utilization is a major focus for us as our industry transitions from performance-based care to value-based care. IBM will help us collect and analyze information that was previously inaccessible to our clinicians. We can then plug that info into our individualized care plans and create approaches to patient health that is both comprehensive and prognostic."
About the Avamere Family of Companies
Founded in 1995 and based in Wilsonville, Oregon, the Avamere Family of Companies began as a single nursing facility in Hillsboro, Oregon. Today, the Avamere Family operates nearly 50 Independent Living, Assisted Living, Transitional Care and Skilled Nursing facilities, and includes multiple ancillary healthcare companies that provide services including inpatient and outpatient rehabilitation, home care, home health, hospice, palliative care, and primary care. For more information, please visit
www.avamere.com
.
Contact(s) information
Tim Powers
IBM Media Relations
773-750-7030