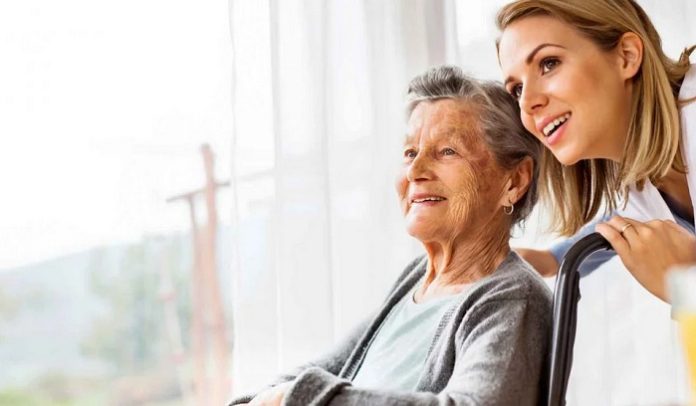 InteliCare recently received an A $ 100,000 (approximately $ 77,000) grant from the New South Wales Intelligent Sensing Network to enhance its machine learning capability. He received the grant together with partners Macquarie University and the University of Sydney.
The listed senior care technology developer will be working on a one-year project with NSSN and computer science units from both universities.
In a corporate disclosure, InteliCare claimed to have formed a multidisciplinary research team comprised of experts in the Internet of Things, machine learning, business analytics, aging and health.
The team will build machine learning algorithms "to predict and prevent events that could affect the quality of life of the elderly."
With the new funds, InteliCare can accelerate its machine learning capability. The company focused on event detection rather than forecasting.
The resulting product will increase the accuracy of InteliCare's artificial intelligence technology in predicting the risks of chronic disease and deteriorating mental health, leading to loss of independence, injury, infection and dementia.
"The project will result in an improved notification system that allows healthcare professionals and online workers to have a better understanding of when to intervene," said Jane Evans, MedTech theme leader at NSSN.
InteliCare said it will own the intellectual property of the product, which "will provide a significant competitive advantage over outdated assistive technology, particularly wearable alarm or constriction devices."
In addition to NSSN funds, InteliCare will contribute AUS $ 152,898 (approximately $ 118,000) in cash and universities will provide AUS $ 161,021 (approximately $ 124,600) in in-kind support.
In the United States, there are companies developing predictive solutions that use machine learning and artificial intelligence to identify health risks. Among the players there are KenSci is Lumiata.
In a recent report, a non-profit research group Global Center for Modern Aging he recommended, among other things, that the health sector in Australia should seize grants "to finance assistive technology and home modifications that promote independence in everyday life".
According to Jason Waller, InteliCare CEO and Chief Executive Officer, there is earnings potential from new predictive technologies, particularly thanks to the Australian government's investment in 7.5 billion Australian dollars ($ 5.8 billion) for home care for the elderly.
In separate news, Intelicare has received binding commitments a raise $ 2.5 million from new and existing investors earlier this month.
"This funding is an excellent opportunity to work with a world-class machine learning team in an extremely cost-effective way. From the outset, InteliCare's strategy has not only been to use artificial intelligence to detect critical events, but to use our data to predict events in order to prevent them [from] occur in the first place, "Intelicare's Waller said.
Disclaimer: The opinions expressed within this article are the personal opinions of the author. The facts and opinions appearing in the article do not reflect the views of j99news and j99news does not assume any responsibility or liability for the same.