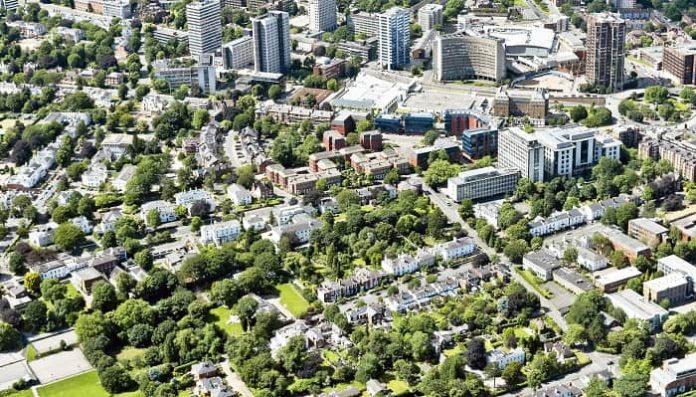 Edgbaston Medical Quarter is launching a new patient pathway to provide a door-to-door service to international private patients for complex healthcare treatments to Birmingham, the UK's second largest city.
International private patients and referrers will have a choice of medical concierge options with transparent costs to access the best of UK treatments in oncology, orthopaedics, trauma, diabetes, rehabilitation, fertility and mental health.
Located in the heart of the UK, Edgbaston Medical Quarter is attracting renowned hospitals, specialist care centres and clinicians. The area is a beacon for world-class medical excellence and has become an ideal place for international patients to seek treatment. An example of this is Circle Birmingham Hospital's new 19,000 sq m(204,514 sq ft) state-of-the-art facility, opening summer 2019,which will treat patients with a wide range of conditions.
Birminghamis a cosmopolitan city with over 40% of the population being from ethnic minorities – of which 21.8% are Muslim. Birmingham International Airport offers direct routes to over 150 worldwide destinations including Dubai and other Middle Eastern countries.
Within Edgbaston Medical Quarter there are a wide range of accommodation options to suit individual patient needs, from high end boutique hotels and4-star luxury hotels, to serviced apartments and homes to rent for family groups and longer stays.
Birmingham boasts over 570 parks– more than any other European city – totalling over 3,500 hectares (14 sq mi) of public open space. Furthermore, it is home to some of the finest shopping and entertainment in the UK, world-class leisure facilities and 6 Michelin starred restaurants.
Mark Lee, Chief Executive, Calthorpe Estates, which is home to Edgbaston Medical Quarter, said: "Patients choose Edgbaston because of its healthcare excellence,value, and access to eminent clinicians and the latest cutting-edge treatments. Edgbaston Medical Quarter's medical facilities also sit alongside thriving leisure and lifestyle communities, which means family members and companions can enjoy award-winning places to eat and a host of arts, leisure and sports facilities. It is also a culturally diverse and welcoming city, with beautiful green open spaces which are the perfect place to relax and recover."
"The new medical concierge services deliver a bespoke service and have been designed to guide patients through every aspect of their needs, they help to take the stress away by giving patients and referrers choice, transparency and access to world-class medical care."
To find out more about Edgbaston's new medical concierge package visit the Edgbaston Medical Quarter stand in the UK Pavilion, Hall 7 stand H7D50. For more information visit www.edgbastonmedicalquarter.co.uk
Calthorpe Estates home to Edgbaston Medical Quarter, is one of the UK's most forward-thinking and progressive property investment and development companies. Family-owned, its prime focus has been to create thriving communities within its prestigious 1,600 acres Calthorpe Estate in Edgbaston, in the heart of the UK.For over 300 years, Calthorpe Estates has been sustainably developing the Estate to create the best places to live and work. The Estate is home to flourishing commercial, medical, leisure and residential communities and incorporates one of the UK's largest urban conservation areas, just a mile from Birmingham's city centre. For more information visit www.calthorpe.co.uk