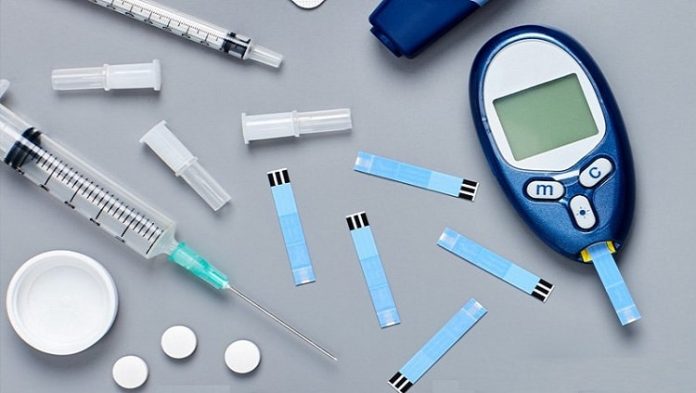 IBM and JDRF, the leading global organization funding type 1 diabetes (T1D) research announced a new collaboration to develop and apply machine learning methods to analyze years of global T1D research data and identify factors leading to the onset of T1D in children.
T1D affects approximately 1.25 million Americans, and it currently does not have a cure. This research collaboration is expected to create an entry point for T1D in the field of precision medicine, by combining JDRF's connections to research teams around the globe and its subject matter expertise in T1D research with the technical capability and computing power of IBM.
"At JDRF, we are absolutely committed to seeing a world without type 1 diabetes, and with this partnership, we're adding some of the most advanced computing power in the world to our mission," said Derek Rapp, JDRF President and CEO. "JDRF supports researchers all over the world, but never before have we been able to analyze their data comprehensively, in a way that can tell us why some children who are at risk get T1D and others do not. IBM's analysis of the existing data could open the door to understanding the risk factors of T1D in a whole new way, and to one day finding a way to prevent T1D altogether."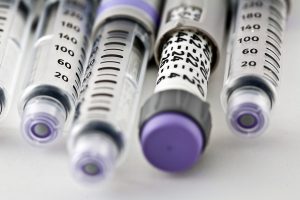 IBM scientists will look across at least three different data sets and apply machine learning algorithms to help find patterns and factors at play, with the goal of identifying ways that could delay or prevent T1D in children. In order to match variables and data formats and compare the differing data sets, the scientists plan to leverage previously collected data from global research projects. Data analysis will explore the inclusion of genetic, familial, autoantibody and other variables to create a foundational set of features that is common to all data sets. The models that will be produced will quantify the risk for T1D from the combined dataset using this foundational set of features. As a result, JDRF will be in a better position to identify top predictive risk factors for T1D, cluster patients based on top risk factors, and explore a number of data-driven models for predicting onset.
"Nearly 40,000 new cases of type 1 diabetes will be diagnosed in the U.S. this year. And each new patient creates new records and new data points that, if leveraged, could provide additional understanding of the disease," says Jianying Hu, Senior Manager and Program Director, Center for Computational Health at IBM Research. "The deep expertise our team has in artificial intelligence applied to healthcare data makes us uniquely positioned to help JDRF unlock the insights hidden in this massive data set and advance the field of precision medicine towards the prevention and management of diabetes."
Future phases of the collaboration may consist of furthering the analysis of big data toward the goal of better understanding causes of T1D. They may also consist of analyzing more complex datasets, such as microbiome and genomics or transcriptomics data. Finally, but no less importantly, the knowledge gained through these efforts could also help JDRF in its pursuit of a cure for people with T1D.
ABOUT JDRF
JDRF is the leading global organization funding type 1 diabetes (T1D) research. Our mission is to accelerate life-changing breakthroughs to cure, prevent and treat T1D and its complications. To accomplish this, JDRF has invested more than $2 billion in research funding since our inception. We are an organization built on a grassroots model of people connecting in their local communities, collaborating regionally for efficiency and broader fundraising impact, and uniting on a national stage to pool resources, passion, and energy. We collaborate with academic institutions, policymakers, and corporate and industry partners to develop and deliver a pipeline of innovative therapies to people living with T1D. Our staff and volunteers throughout the United States and our six international affiliates are dedicated to advocacy, community engagement and our vision of a world without T1D. For more information, please visit jdrf.org
ABOUT IBM RESEARCH
For more than seven decades, IBM Research has defined the future of information technology with more than 3,000 researchers in 12 labs located across six continents. Scientists from IBM Research have produced six Nobel Laureates, 10 U.S. National Medals of Technology, five U.S. National Medals of Science, six Turing Awards, 19 inductees in the National Academy of Sciences and 20 inductees into the U.S. National Inventors Hall of Fame. For more information about IBM Research, visit www.ibm.com/research.
ABOUT TYPE 1 DIABETES
Type 1 diabetes (T1D) is an autoimmune disease in which a person's pancreas stops producing insulin, a hormone that enables people to get energy from food. It occurs when the body's immune system attacks and destroys the insulin-producing cells in the pancreas, called beta cells. While its causes are not yet entirely understood, scientists believe that both genetic factors and environmental triggers are involved. Its onset has nothing to do with diet or lifestyle. There is nothing you can do to prevent T1D, and — at present — nothing you can do to get rid of it.
Media Contact:
Kristy Evans
212.859.7877
Email: kevans@jdrf.org