Lombard Medical, Inc. ,a medical device company focused on endovascular aneurysm repair, and MicroPort Scientific Corporation (HK: 0853), a leading global manufacturer and marketer of a diversified portfolio of medical devices announced the parties have finalized the definitive agreements to their strategic partnership first announced on December 19, 2016.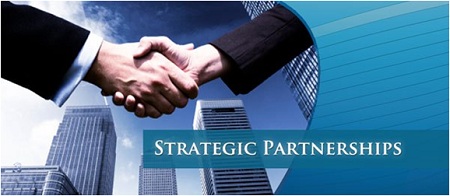 The partnership will allow Lombard to accelerate commercialization in China and other global markets for its abdominal aortic aneurysms (AAA) product portfolio:
Aorfix™, the only stent graft to hold global approvals to treat AAA with aortic neck angles up to 90 degrees, and Altura®, an innovative stent graft and ultra-low profile delivery system that offers an easy to use and predictable treatment option for standard AAA anatomy.
Lombard and MicroPort have entered into a component supply manufacturing agreement whereby MicroPort will manufacture, in its facilities in Shanghai, certain components for the Aorfix and Altura product lines. It is anticipated that MicroPort will begin providing components to Lombard in the second half of 2017.
MicroPort has the exclusive marketing rights for the Lombard product portfolio for China and Brazil as well as a technology license to manufacture the products for the China market. MicroPort expects to launch Aorfix in China after gaining China Food & Drug Administration approval which is anticipated in the second half of
2018.
"This strategic partnership begins to establish the foundation for improved gross margins for Lombard by significantly reducing the manufacturing costs of both Aorfix and Altura devices which, in turn, will allow Lombard to be competitive in all of our markets," Lombard CEO Simon Hubbert commented. "Moreover, given
MicroPort's exceptional market reach, we have laid the groundwork for the Lombard products to enter the fast-growing China endovascular market."MicroPort Chairman and CEO Dr. Zhaohua Chang stated, "Completing the agreements to the strategic partnership represents an important milestone achieved for both companies so that we can now focus our efforts on the regulatory and operational steps necessary to launch these exciting products in China. We have already been working collaboratively to generate manufacturing synergies and to improve manufacturing efficiency, thereby benefitting the full range of stakeholders in our respective companies. We look forward to bringing the exciting potential of Aorfix and Altura devices to the China endovascular market."
About MicroPort®
MicroPort Scientific Corporation is a leading medical device company with business focusing on innovating, manufacturing, and marketing high-quality and high-end medical devices globally. MicroPort maintains world-wide operations in a broad range of business segments including Cardiovascular, Orthopedic, Electrophysiological, Endovascular, Neurovascular, Surgical, Diabetes Care and Endocrinal Management, and others. MicroPort is dedicated to becoming a patient-oriented global enterprise focused on improving and reshaping patient lives through the application of innovative science and technology. For more information, please visit 
www.microport.com
.
About Lombard Medical, Inc.
Lombard Medical, Inc. is an Oxfordshire, UK-based medical device company focused on the $1.8bn market for minimally invasive treatment of abdominal aortic aneurysms. The Company has global regulatory approval for Aorfix, an endovascular stent graft that has been specifically designed to treat patients with aortic neck angulation up to 90 degrees. The Company also markets the Altura endograft system in Europe. Altura is an ultra-low profile endovascular stent graft that offers a simple and predictable solution for the treatment of more standard AAA anatomies. For more information, please visit 
www.lombardmedical.com
.
Lombard Medical, Inc.
Simon Hubbert,
Chief Executive Officer,
+44 (0)1235 750 800
William J. Kullback,
Chief Financial Officer,
858-750-5245
or
MicroPort Scientific Corporation
Martin Sun, Chief Financial Officer,
+86 2138 954 6008
Jonathan Chen,
SVP International Operations & Investor Relations,
+86 2138 954 6008