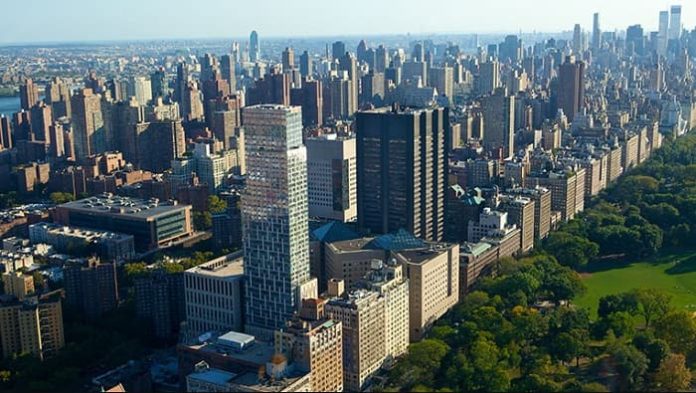 The Icahn School of Medicine at Mount Sinai announced that it has signed a memorandum of understanding with the Chiba Institute of Technology (CIT) to collaborate on using artificial intelligence (AI) for cardiovascular disease research. The goal is to make clinical trials more efficient, lead to quicker advances in patient care, and bring possible new treatments to heart patients more quickly.
"Clinical cardiovascular diseases are areas of utmost priority and concern worldwide," said Deepak L. Bhatt, MD, MPH, FACC, FAHA, Director of Mount Sinai Heart and Dr. Valentin Fuster Professor of Cardiovascular Medicine at Icahn Mount Sinai. "Our partnership with the Chiba Institute of Technology presents an invaluable opportunity to harness the power of computational sciences, pushing the boundaries of what we can achieve. I firmly believe that our joint initiatives will contribute to advances in these fields, helping us create a healthier world."
The affiliation between the two institutions aims to enhance the understanding, prevention, and treatment of cardiovascular disease, and develop new strategies to combat this global health challenge.
Under this partnership, Mount Sinai and CIT will launch international clinical trials involving AI and interventional cardiology, cardiac electrophysiology, heart failure, cardiac imaging, and preventive cardiology. The research will also focus on reducing bias involving gender and race at the intersection of AI and cardiovascular research and aims to improve patient care and outcomes.
"This is a significant step in bridging technology and health care, demonstrating our shared commitment to using innovation for the betterment of human health. We look forward to collaborating with our colleagues at CIT to advance the frontier of medical science," explains Dennis S. Charney, MD, Anne and Joel Ehrenkranz Dean of Icahn Mount Sinai and President for Academic Affairs of the Mount Sinai Health System.
As part of this partnership, researchers from CIT in Japan will travel to Mount Sinai Heart in New York City to learn more about the latest advances in cardiovascular care and research, and Mount Sinai researchers will visit CIT to gain additional technological expertise.
"This Memorandum of Understanding marks the beginning of a fruitful partnership between CIT and ISMMS," said Joichi Ito, PhD, President of CIT. "We're confident that combining our expertise in computer science with Icahn Mount Sinai's remarkable work in medicine will result in pioneering advancements and tangible benefits for patients worldwide."
Mount Sinai Heart is one of the nation's top 4 hospitals in Cardiology/Heart Surgery
Mount Sinai Heart ranks No. 1 in New York and No. 4 globally for 2024 according to Newsweek's "The World's Best Specialized Hospitals." The Mount Sinai Hospital is also No. 1 in New York for cardiology, cardiac surgery, and vascular surgery in 2023-24, according to U.S. News & World Report®. 
It is part of Mount Sinai Health System, which is New York City's largest academic medical system, encompassing eight hospitals, a leading medical school, and a vast network of ambulatory practices throughout the greater New York region. We advance medicine and health through unrivaled education and translational research and discovery to deliver care that is the safest, highest-quality, most accessible and equitable, and the best value of any health system in the nation. The Health System includes approximately 7,400 primary and specialty care physicians; 13 joint-venture outpatient surgery centers throughout the five boroughs of New York City, Westchester, Long Island, and Florida; and more than 30 affiliated community health centers. Hospitals within the System are consistently ranked by Newsweek's® "The World's Best Smart Hospitals" and by U.S. News & World Report's® "Best Hospitals" and "Best Children's Hospitals." The Mount Sinai Hospital is on the U.S. News & World Report's® "Best Hospitals" Honor Roll for 2023-2024.