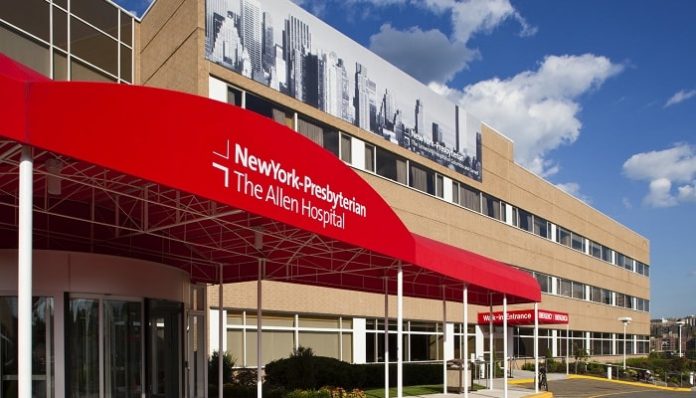 Royal Philips, a global leader in health technology, announced that New York-Presbyterian Hospital will expand its telehealth capabilities with Philips remote patient monitoring.
The Hospital's affiliated physicians at Weill Cornell Medicine will use Philips eCareCoordinator and eCareCompanion remote patient monitoring software solutions for patients who are under their care. The program will help clinicians monitor patients' health from a distance and enable timelier consultations with physicians when needed. The program is aimed to help reduce length of stay in the hospital, reduce preventable hospital readmissions, and reduce frequent costly visits to the emergency department. The Hospital's affiliated physicians at Columbia University Irving Medical Center expect to participate as well.
NewYork-Presbyterian is one of the nation's most comprehensive, integrated academic health care delivery systems, dedicated to providing the highest quality, most compassionate care to patients. As a consistently recognized leader in patient-centered clinical care, medical education and research, NewYork-Presbyterian is committed to using technology to advance care.
"NewYork-Presbyterian is pleased to collaborate with Philips to empower patients, who don't need to be in the hospital, to actively monitor their health from the comfort of their home," said Dr. Peter Fleischut, Senior Vice President and Chief Transformation Officer at NewYork-Presbyterian. "As a national leader in telemedicine, we are committed to adopting innovative technologies that make it easier for patients to access our high-quality, compassionate care."
"As the number of individuals living with chronic conditions continues to rise, hospitals and health systems need to innovate to best manage the growing demands on their resources," said Derek Ross, Business Leader, Population Health Management at Philips. "Transformational leaders like NewYork-Presbyterian see the value of how virtual care and advanced telehealth solutions can empower both clinicians and patients with the resources needed to deliver quality care in the home to help achieve improved outcomes and reduce costs."
Seamless telehealth to improve care for patients with chronic conditions
Philips eCareCoordinator telehealth software platform allows clinicians to remotely monitor patients' vital signs and send patients short surveys about their health status, while eCareCompanion allows patients to share health information – such as blood pressure, weight, blood oxygen levels, and glucose levels – with their care team via a tablet and connected medical devices on a daily basis. This data enables clinicians to make informed, proactive, and timely care decisions, particularly if they notice something in the patient's daily health information that needs attention.
NewYork-Presbyterian patients with hyperglycemia who were part of the first remote patient monitoring clinical pilot reported an 89 percent satisfaction score. NewYork-Presbyterian recently began programs to remotely monitor patients with congestive heart failure and new mothers with high blood pressure, and will be launching programs to monitor several other clinical conditions, including those related to maternal health and diabetes.
Philips' telehealth offering is part of its broader suite of Population Health Management solutions, which provide a comprehensive and proactive healthcare delivery strategy. By offering data-driven business insights, Philips' solutions enable clinicians to better understand, activate, and navigate their patient populations.
NewYork-Presbyterian
NewYork-Presbyterian is one of the nation's most comprehensive, integrated academic healthcare delivery systems, whose organizations are dedicated to providing the highest quality, most compassionate care and service to patients in the New York metropolitan area, nationally, and throughout the globe. In collaboration with two renowned medical schools, Weill Cornell Medicine and Columbia University Vagelos College of Physicians and Surgeons, NewYork-Presbyterian is consistently recognized as a leader in medical education, groundbreaking research and innovative, patient-centered clinical care.
NewYork-Presbyterian has four major divisions:
NewYork-Presbyterian Hospital is ranked #1 in the New York metropolitan area by U.S. News and World Report and repeatedly named to the Honor Roll of "America's Best Hospitals."
NewYork-Presbyterian Regional Hospital Network comprises hospitals and other facilities in the New York metropolitan region.
NewYork-Presbyterian Physician Services, which connects medical experts with patients in their communities.
NewYork-Presbyterian Community and Population Health, encompassing ambulatory care network sites and community healthcare initiatives, including NewYork Quality Care, the Accountable Care Organization jointly established by NewYork-Presbyterian Hospital, Weill Cornell Medicine and Columbia.