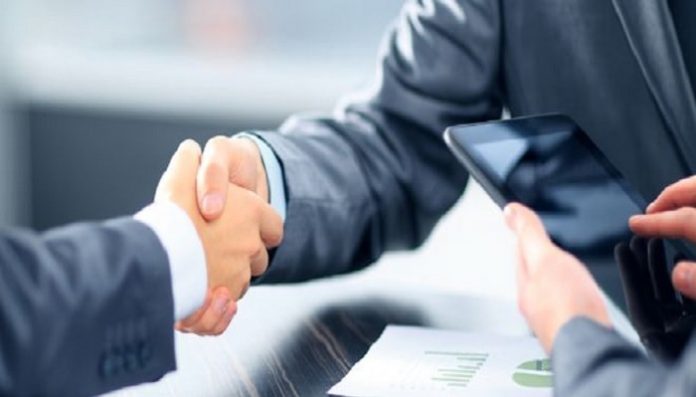 Royal Philips a leading health technology company, and Jackson Health System, one of the nation's largest public health systems in the U.S., announced the world's first, long-term strategic partnership based on an Enterprise Monitoring as a Service (EMaaS) model.
Designed to support Jackson's efforts to enhance patient safety and continuous monitoring across the network, the partnership will pioneer EMaaS and allow the health system to adopt state-of-the-art patient monitoring systems for a per-patient fee.
This unique new business model will eliminate up-front costs while allowing Jackson to standardize patient monitoring at all acuity levels for each care setting across its network. Creating a more seamless experience for patients and staff to deliver the right care at the right time, the partnership will help Jackson further expand its already impressive quality of care for residents of Miami-Dade County.
An integrated healthcare delivery system, Jackson Health System consists of its centerpiece, Jackson Memorial Hospital, Jackson South Medical Center, Jackson North Medical Center, Holtz Children's Hospital, Jackson Rehabilitation Hospital, Jackson Behavioral Health Hospital; a network of UHealth Jackson Urgent Care centers; multiple primary care and specialty care centers; and two long-term care nursing facilities. The new Jackson West Medical Center campus is under development in the City of Doral, and will feature adult and pediatric emergency rooms and outpatient services.
Unlike traditional business models where a hospital may purchase and own the patient care monitoring system and is responsible for ongoing upgrades across its network, this new model keeps the ownership with Philips, including all current and future hardware, software, and networking solutions. In addition, Philips will provide technical support, help identify clinical workflow optimization opportunities, continuing education, asset and data management. Philips will also help Jackson to design solutions that integrate with core IT systems, such as Jackson's Electronic Medical Record (EMR).
"For Jackson, patient safety is paramount and trying to balance patient safety with the rapidly changing technology landscape requires innovative business models and a true partnership that will allow us to manage our IT needs, while enhancing our quality of care," said Carlos A. Migoya, CEO of Jackson Health System. "This model will assist our drive for operational and clinical excellence through best practices, continuing education, and shared accountability, allowing us to focus on what matters most – empowering our staff to deliver the best possible care to our community."
The unique Philips EMaaS model will give Jackson access to leading edge Philips patient care monitoring technologies, as well as innovative monitoring technologies such as the Wearable Biosensor on a per patient basis. Jackson will also have the flexibility to customize solutions to specific clinical needs as they transition to value based care and try to deliver on the quadruple aim.
"By applying the software as a service model to enterprise patient monitoring in healthcare, Philips and Jackson can re-invent how health systems adopt technology," said Vitor Rocha, CEO of Philips North America. "As an innovative health system, Jackson Health is partnering with us to not only offer the communities they serve the very latest in patient care monitoring systems with predictive analytics, they are pioneering a business model that could have a meaningful impact for other health systems across the country. This model will allow them to manage costs on a per patient basis and future-proof their monitoring technology, all while increasing patient and staff satisfaction through a more seamless monitoring experience."
Jackson is the latest forward-thinking healthcare network to sign a long-term, strategic partnership (LSP), further cementing Philips' leadership in this unique business model. Since implementing LSPs in North America, Philips has signed multiple agreements with: Augusta University Health, Westchester Medical Center Health Network, Mackenzie Health, Marin General Hospital, the Medical University of South Carolina Health, Banner Health, Bon Secours, Phoenix Children's Hospital, and Children's Hospital & Medical Center Omaha.