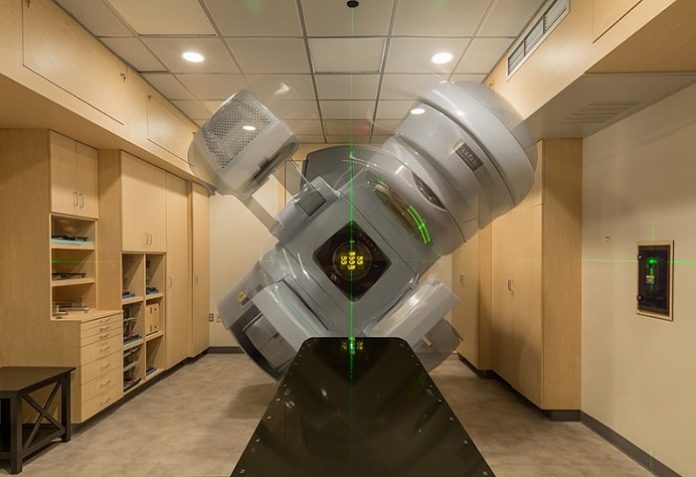 RAD Technology Medical Systems (RAD) is pleased to announce they have an agreement with DMD modular near Krakow, Poland to provide modular healthcare facilities throughout Europe. DMD modular Ltd. will be an exclusive manufacturer of RAD's patented modular healthcare solutions.
RAD is a leader in modular healthcare construction based on their innovative approaches to sophisticated medical therapeutic, diagnostic and surgical facilities including Cancer Radiotherapy, Chemotherapy and Surgical Sterilization.
DMDmodular was exactly what RAD was looking for in a manufacturing partner. They provide off-site modular construction technology and specialize in planning, designing and construction. Their central European production facility is located in the outskirts of Krakow, Poland making most of Europe easily accessible.
Executives from RAD and DMDmodular recently met to discuss strategies and plan for several projects together. "We are very excited to be working with DMDmodular in Europe," said John Lefkus, President of RAD. "Having a manufacturing footprint in Europe will allow us to better serve the market there and accelerate deployment of radiotherapy facilities to hospitals and cancer centers throughout the region."
DMDmodular CEO, Ewelina Woźniak – Szpakiewicz agreed; "We welcome the opportunity to collaborate with RAD and expand our core hospitality, housing and hotel business into the healthcare market. The RAD solutions are unique in the industry and their confidence in our growing organization is genuinely appreciated."
RAD has a family of international patents and an experienced global team which clients can rely on. With the dramatic changes in medicine, RAD believes Building at the Speed of Medical Innovation™ will help both patients and manufacturers of state-of-the-art therapeutic solutions benefit from the timely and flexible modular approach RAD offers. With facilities and medical equipment available for lease, private providers can expand without capital demands and government providers can obtain new services without debt impairment.