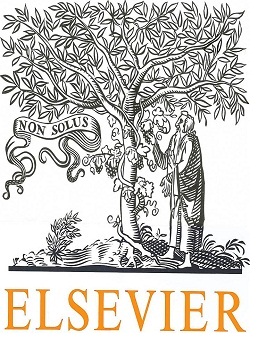 23 outstanding case studies across eight countries in Asia Pacific will be celebrated at the HIMSS-Elsevier Digital Healthcare Awards Dinner on Tuesday, 23 August 2016 as part of the HIMSS Asia Pacific 2016 Conference and Exhibition.
A global platform to recognize outstanding achievements and innovations in the use of health information and technology to advance patient care and safety, the HIMSS-Elsevier Digital Healthcare Awards was established in 2013 and is now held annually across Asia Pacific, the Middle East and Europe. Now in its fourth year running in Asia Pacific, the Awards offer two categories for submissions: Outstanding ICT Achievement and Outstanding ICT Innovations.
The Outstanding ICT Achievement category received a wide variety of projects from data analytics to telehealth and department-specific infection control and decision support systems. The submissions indicated remarkable efforts to enhance care across the care continuum, in and out of the acute care setting. Paknampo Hospital, Thailand and Ng Teng Fong General Hospital (NTFGH), Singapore emerged winners for this category for their projects, respectively, From Stage 0 to Stage 6, A Two-Year Journey of Paknampo Hospital and Digital Hospital with Integrated Care Across Facilities (Project OneCare).
For Paknampo Hospital, it was also this achievement that catapulted it to become the first HIMSS Analytics EMRAMSM Stage 6 hospital in Thailand. Back in 2014, the hospital announced its vision to become a modernized digital hospital by 2017. In line with this, Paknampo invested heavily in technologies and change management. Now, reporting data is available within minutes of request to support business decision-making, patient satisfaction has improved 14 percent, from 75 percent to 89 percent, and completeness of health records has reached 95 percent in 2016 from 75 percent in 2011.
"One of the key success factors in improving clinical outcomes and being the employer of choice lies in how one utilizes the innovative medical technology in the hospital. We have spent the past two years in doing so. Thus, our team is delighted to be winners of this year's HIMSS-Elsevier Digital Healthcare Awards and be recognized for the hospital team's work at a regional and global level. We do hope that our accomplishment will exhibit that, with a steadfast commitment from the executives and a clear goal,any hospitals can join our path, and both care-providers and patients will eventually enjoy favourable outcomes" said Dr. Pongsak Viddayakorn, President, Paknampo Hospital.
While Paknampo's achievement was a first for Thailand, NTFGH's project was also unprecedented in Singapore. Project OneCare resulted in a single fully integrated EMR composed of 12 key clinical functions and the integration of 976 medical devices. NTFGH now offers a "4-less" Environment for its patients – Chartless, Scriptless, Filmless and Paperless.
In the Outstanding ICT Innovation category, the collaboration between Singhealth and Integrated Health Information Systems (IHiS) in Singapore clinched a winning spot for Automated Medication-Collection Lockers: A New Pharmacy Service Model for Improving Patient Experience at the Community Polyclinics. Apollo Hospitals was the other winning entry for this category for the hospital's project: Increase Levels of Patient Safety, Quality and Clinical Care by Adoption of Innovation in Nutrition Care Process.
Dr Chong Yoke Sin, CEO of IHiS, said, "This pilot project by IHiS and Singhealth harnesses technology to make collection of medication more convenient for patients. With Pilbox, patients or caregivers can collect prescription refills without having to queue at the pharmacy, even after the clinic is closed. Post-implementation, we are saving about 24.7 minutes per patient. This is in line with our shared goal of making Singapore's model of care more patient and community-centric."
Apollo Hospital's winning submission also proved that the innovative and effective use of technology does not require huge financial outlays or long implementation downtimes. The hospital's development of a digital dietary module to automate their nutrition care process for patients resulted in higher productivity and cost savings of about USD 7,200 per year. The total downtime was two hours on a weekend and the project only required a one-time investment of USD 52,000.
Stephen Lieber, President and CEO of HIMSS, said, "The HIMSS-Elsevier Digital Healthcare Awards aims to showcase present technologies and innovations that are proven and are really in use. This platform should get people thinking about how to adopt these projects, what are some key examples out there for them to emulate in order to solve specific issues such as chronic patient cases, telehealth challenges, ageing and so on. We are glad that year after year, these submissions lead the way in innovative breakthroughs to improve care delivery through technologies."
Michelle Troseth, RN, Chief Professional Practice Officer, Elsevier Clinical Solutions added, "These case studies show that with the right team and the right technologies, real improvements to patient care and safety can be made. Better patient engagement, reduced waiting time and hospital stay lengths, greater accuracy with medication prescription, diagnosis and evidence-based care are benefits that are being realized right now across APAC. Elsevier is proud to be a part of this progressive healthcare landscape through our solutions as well as through this platform of celebration and recognition."
The applicants were judged by a panel of five judges: John Daniels, Global Vice President, Healthcare Advisory Services Group, HIMSS Analytics, USA; Michelle Troseth, RN, Chief Professional Practice Officer, Elsevier Clinical Solutions, USA; Dr. Mubbashir Iftikhar, Digital Transformation Incharge, KPJ Healthcare Bhd, Malaysia; Dr. Polawat Witoolkollachit, Director of Information Technology and Communication, Ministry of Public Health, Thailand and Dr. Monica Trujillo, Executive General Manager, Clinical and Consumer Engagement and Clinical Governance, and Chief Clinical Information Officer, Australian Digital Health Agency.
HIMSS AsiaPac16 will run from 23 – 26 August 2016 with the main conference from 24 – 25 August. More information can be found at
www.himssasiapacconference.org
. Registration is currently open.
For media enquiries, please contact:
Jason Chan
Director, Corporate Relations, Asia Pacific, Global Communications, Elsevier
T: +65 6349 0240
Melissa Leong
Marketing and Strategic Relations Manager, HIMSS Asia Pacific
T: +65 6664 1182
Crystal Low / Payal Sadhwani
WE Communications
T: +65 6303 8466
About HIMSS
HIMSS is a global voice, advisor and thought leader of health transformation through health IT with a unique breadth and depth of expertise and capabilities to improve the quality, safety, and efficiency of health, healthcare and care outcomes. HIMSS designs and leverages key data assets, predictive models and tools to advise global leaders, stakeholders and influencers of best practices in health IT, so they have the right information at the point of decision. Through its health IT network of over 1 million experts, over 200 knowledge exchanges and collaborations, including 60,000-plus members, HIMSS drives innovative, forward thinking around best uses of technology in support of better connected care, improved population health and low cost of care. HIMSS is a not-for-profit, headquartered in Chicago, Illinois with additional offices in North America, Europe, United Kingdom and Asia.
About Elsevier
Elsevier is a world-leading provider of information solutions that enhance the performance of science, health, and technology professionals, empowering them to make better decisions, deliver better care, and sometimes make groundbreaking discoveries that advance the boundaries of knowledge and human progress. Elsevier provides web-based, digital solutions — among them ScienceDirect, Scopus, Elsevier Research Intelligence and ClinicalKey — and publishes more than 2,500 journals, including The Lancet and Cell, and more than 35,000 book titles, including a number of iconic reference works. Elsevier is part of RELX Group plc, a world-leading provider of information solutions for professional customers across industries.