The only satellite exhibition of MEDICA in China, Medical Fair China 2019 is co-organized by Messe Dusseldorf (Shanghai) Co., Ltd. and China Service Alliance of Medical Devices Innovation.
Together with Global Device Week, Medical Fair China is expected to attract over 15,000 medical top experts. As one of the grandest events in china medical industry, don't miss it!
Introduction of Global Device Week
Global Device Week was first launched in 2018 by the China Service Alliance of Medical Devices Innovation and its partners. It aims to gather the world's innovative talents, projects, products and resources at one location, to promote international innovation and cooperation, to speed up the achievements of medical apparatus and instruments research, to create a new environment for medical device innovation, and to creatively develop the medical device industry of China.
The first Global Device Week received strong support from the local government. 314 investment institutions and 283 speakers gathered at this event, which received an overwhelming response and good feedback from the industry.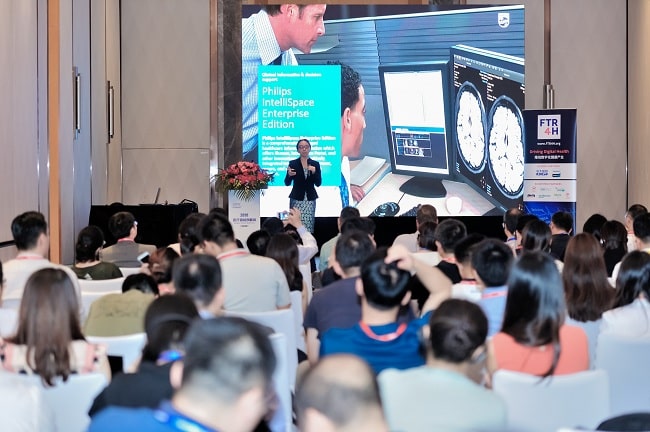 In line with the market demand and strong appeal from enterprises, Global Device Week 2019 will continue the theme of the previous year, and the China Medical Devices Design and Startups Competition 2019 (CMDDSC) will be held with support from the Ministry of Science and Technology and the China National Center for Biotechnology Development, supported by three key forums – DeviceChina2019: China Medical Device Summit Forum, China Medical Innovation Forum 2019 (CMIF) and China Medical Device Transformation Medicine and Innovation Service Forum 2019 (TMIS) , and nearly 20 sub-sessions on professional topics will be held concurrently. The event will be a display of sheer brilliance.
The Competition: CMDDSC 2019
CMDDSC2019 will be divided into four categories: optical electro-mechanical, in vitro diagnostics, medical materials and accessories and artificial intelligence; and each of the 4 categories will have its own award category. In the preliminary & semifinal stage, the top 15 projects in each category (60 in total) will be selected based on their total score. The finals will be held in same hall of medical fair china. There will be 3 first prizes, 5 second prizes, and 7 third prizes of each category.
In 2018, over 500 top medical experts are gathering in the Competition, and all projects financing exceeded 1.7 billion yuan, which becoming a huge driving force in china medical industry. Now the organizer is dedicated to developing more quality projects on site.
Main Session 1: CMIF 2019
CMIF 2019 will be the 4th session, jointly hosted by China Strategic Alliance of Medical Device Innovation (CSAMDI) and Messe Düsseldorf (Shanghai) Co., Ltd. in a bid to promote innovation in China's medical device industry from an international perspective, and to explore new ideas in exhibition services and transformation medicine and new cooperation among medical institutions and physician groups in the broad environment of innovation and development.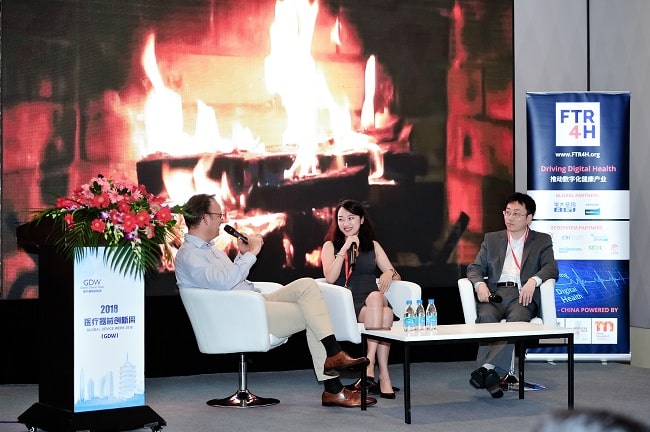 2019 topics will include the changes and interpretation of Chinese policies on medical device innovation, development trend of China's medical device innovation and market, application of 3D additive manufacturing technology in innovative medical device R&D and production, application of big data and artificial intelligence (AI) in disease diagnosis, crossover assembly of AI + Medicare masters, all not to be missed.
Main Session 2?TMIS2019
TMIS aims to intensely analyze transformation of hospitals, research institutions and R&D departments of Chinese enterprises, combining production, teaching and research. Topics will cover significance of transformation promotion through innovation service providers, to make the innovation service sector a booster to the ecosystem for production, teaching, research, application and funding, and further push forward the process of China's medical device innovation. Over 1,000 guests are expected to attend the Forum.
Main Session 3:Device China2019
Device China has been successfully held for eight years since 2011 as the premier event in China focusing on medical device industry development. Device China vigorously creates industry health ecosystem, discusses front development trends, builds special communication platforms and search for development solutions. The Forum has attracted numerous acclaimed local and foreign medical device inventors, medical scientists, entrepreneurs, investors and multinational top management, and boasted good reputation in the industry. Device China 2018 is hosted by Suzhou Industrial Park Biotech Development Co., Ltd. and China Association for Medical Devices Industry together, and planned and organized by Suzhou Innomd Medical Innovation Service Co., Ltd. 500-600 participants are expected in 2019.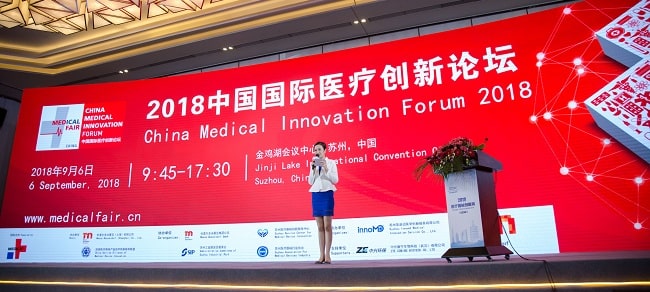 Nearly 20 sub-sessions
We are dedicated to organize high quality sub-session in 2019.
Till now, following sub-sessions have been confirmed.
1. FTR4H (Future for Health) digital medical conference
2. 2nd China Medical Beauty Equipment Safety Seminar
3. Ultrasound Medical Industry Development and New Technology Seminar
4. Medical Device Patents and Intellectual Property Protection
5 Medical Materials and Accessories for Devices Seminar
6. Clinical needs of vascular surgical instruments and medico engineering cooperation Seminar
7. Clinical Trial Design and Preclinical Research of Innovative Medical Devices
8. Medical Device Registration Regulations, Registrant System and Commissioned Production
9. 1st China Doctor Innovation and Entrepreneurship Forum
10. IVD Forum?Development & Trends of IVD industry?
11. Workshop-Medical Device Innovation Design
12. Medical Artificial Intelligence technology
13. New Medical Device Market (Application of new materials)
14. IVD? POCT?
15. Medical Device Investment & Acquisition
and many more…
Onsite we will invite more than 300 domestic and overseas speakers, including senior academicians and clinical experts to explore the development trends of the industry through multi-angle analysis of industry innovation pain points!
Shaping the Medical Future by Innovation Technology! Sep. 5th – Sep. 7th, we look forward to meeting you at the Medical Fair China 2019 by the beautiful Jinji Lake!
For more details, please scan the QR code to follow MFC official WeChat account (ID:  medical-fair-china), or visit the official website: www.medicalfair.cn