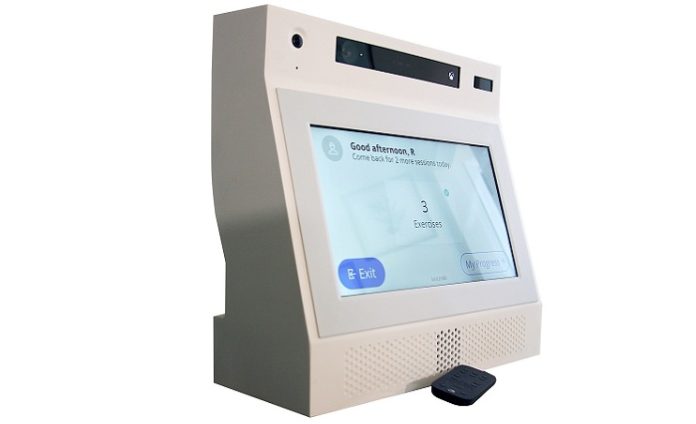 Smith+Nephew, the global medical technology business, announces the launch of ARIA Home PT, a remote physical therapy product as part of the ARIA suite of solutions.
ARIA Home PT offers a customized experience for patients on their time and in their home, while still providing relevant actionable data for clinicians, by leveraging advanced technology, telehealth solutions from licensed physical therapists (PTs) and digital avatar-based guidance. This allows orthopaedic surgeons and PTs responsible for the entire outpatient total joint replacement episode of care help drive better outcomes.
ARIA Home PT utilizes an interactive experience to deliver measurable improvements in patient adherence and cost reduction – an innovative approach shown to be as safe and effective as traditional physical therapy in a randomized control trial. ARIA Home PT reported decreased readmissions (60%), outpatient visits (86%), home health visits (95%), and urgent care or ER visits (30%), helping save an average of $2,745 per patient.1
ARIA Home PT features advanced technology that keeps patients actively engaged in their own care and recovery, and care teams fully informed of each patient's progress. Utilizing a 3D motion tracking technology-based solution for use at a patient's home, it educates, engages and guides the patient through their PT regimen and provides robust data for clinician and PT review including number, duration and quality of reps on twenty-five different joints. It further provides the built-in ability for tele-consultation between patients and their clinicians. As a result, ARIA Home PT has been shown to improve patient adherence by 35%1, and patients love it, with a Net Promoter Score of 90.3 (above 70 is considered world class.)2 Additionally, an aging population means greater demand for PT amid a forecast for an estimated shortage in licensed therapists by 2025 based on an attrition rate of >2.5%.3
"The launch of ARIA Home PT reinforces our commitment to help patients live a life unlimited via a full suite of products for the entire clinical episode of care," said Laura Rector, Vice President for Ambulatory Surgery Centers and Digital Health at Smith+Nephew. "Now more than ever, remote telehealth solutions are critical to the success of our customers and the care of their patients."
About Smith+Nephew
Smith+Nephew is a portfolio medical technology business that exists to restore people's bodies and their self-belief by using technology to take the limits off living. We call this purpose 'Life Unlimited'. Our 18,000 employees deliver this mission every day, making a difference to patients' lives through the excellence of our product portfolio, and the invention and application of new technologies across our three global franchises of Orthopaedics, Advanced Wound Management and Sports Medicine & ENT.
Founded in Hull, UK, in 1856, we now operate in more than 100 countries, and generated annual sales of $4.6 billion in 2020. Smith+Nephew is a constituent of the FTSE100 (LSE:SN,NYSE:SNN). The terms 'Group' and 'Smith+Nephew' are used to refer to Smith & Nephew plc and its consolidated subsidiaries, unless the context requires otherwise.