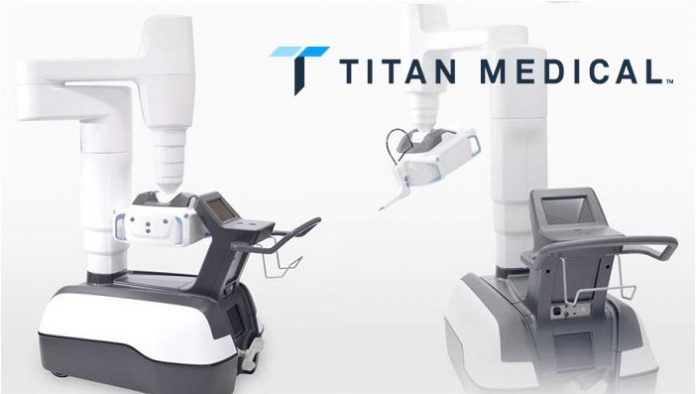 Titan Medical Inc., a medical device company focused on the design and development of a robotic surgical system for application in minimally invasive surgery ("MIS"), announced that it has completed the system engineering confidence build for all components of its single-port robotic surgery system.
This accomplishment highlights the completion of a new camera system along with the design enhancements of both the surgeon workstation and the patient cart, the two primary components of the system.
"Our single-port robotic system now incorporates multiple important and patent-pending enhancements specifically intended to improve surgical performance and ease of use, which will better position us in the rapidly-expanding surgical robotics market," said David McNally, president and chief executive officer of Titan Medical.
The SPORT system enhancements include a redesigned dual-camera system with a 3D high-definition steerable endoscopic camera for use during surgery, as well as a 2D high-definition wide-angle camera integrated into the camera insertion tube for visualization of instrument insertions, which also serves as a backup camera for safety.
The engineering team has also designed a more compact and significantly lighter patient cart, with a reduced footprint designed to optimize portability, minimize set-up time and facilitate unencumbered assistance of surgical staff at the patient bedside. Additionally, they have improved the surgeon interface at the workstation with a more comfortable handle design, a new 4K monitor and upgraded haptic feedback with image overlays to assist the surgeon with the positioning of the instruments for optimal performance.