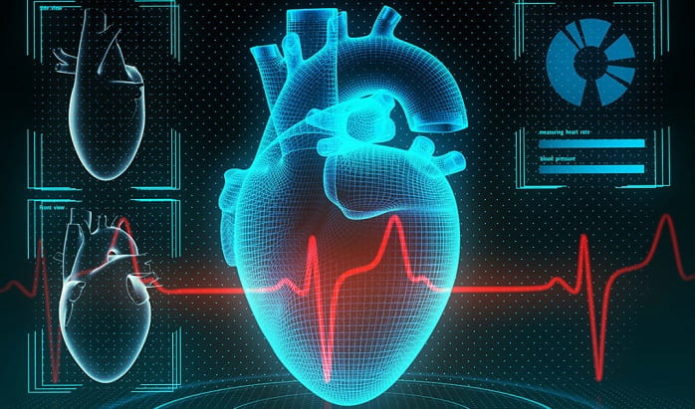 Viz.ai, a leader in AI-powered disease detection and care coordination, announced a multi-year agreement with Bristol Myers Squibb, a global biopharmaceutical company, to deploy an artificial intelligence (AI) algorithm and provider workflow software (Viz HCM) intended to identify and triage patients who may require further evaluation for the detection of hypertrophic cardiomyopathy. Viz.ai has submitted a de novo request to the U.S. FDA for the algorithm as a Software-as-a-Medical-Device (SaMD), and the filing has been accepted by the agency for review.
"HCM is the most common inherited heart disease with an estimated prevalence between 1 in 200 and 1 in 500, and one of the leading causes of sudden cardiac death in people under age 35," said David Huneycutt, M.D., F.A.C.C., a cardiologist at HCA Healthcare's TriStar Centennial Medical Center in Nashville, Tenn. and an enterprise-wide cardiovascular physician director. "Since a high percentage of patients remain undiagnosed, it is critical that we find solutions to identify patients with suspected HCM sooner."
HCM is defined by thickened heart muscle, which can make it harder for the heart to pump blood. It is associated with increased risks of atrial fibrillation, mitral valve disease, and heart failure. HCM is estimated to impact an estimated 750,000 people in the United States and 20 million worldwide.(1)
"At BMS, we believe that the use of AI to detect key, subtle characteristics in bio signals to aid physicians in the screening, diagnosis, treatment and monitoring of diseases will have a critical and positive impact on patients' lives," said Suhas Krishna, Vice President, Head of Digital Health Product Management, Bristol Myers Squibb. "We are excited to continue building momentum in our support of Viz.ai's research and development program. The speed and quality in which this novel AI algorithm & workflow sequencing product was designed, verified, validated, and submitted by Viz.ai for agency review is testament to the ability to drive rapid and meaningful innovation in healthcare."
Viz HCM is intended to automatically review routine electrocardiograms (ECGs) from across a health system, identify suspected cases of HCM, and notify the appropriate cardiologist. The physician can then review the ECG in a timely manner and take the appropriate clinical action, including recommending follow-up diagnostic testing in parallel to the standard of care. Viz HCM will be integrated into the Viz.ai Cardio Suite for U.S. hospitals, which is expected to advance cardiac care coordination through a mobile-based electrocardiogram viewer, built with timely AI-powered alerts and communication tools. The Viz.ai Intelligent Care Coordination Platform, which includes Viz.ai Cardio Suite, is adopted by nearly 1,300 hospitals in the U.S. Viz.ai has placed Viz HCM at several hospitals, including select HCA Healthcare facilities, under research agreements to further evaluate the product in clinical practice. The company plans to launch Viz HCM broadly upon FDA clearance.
"Hypertrophic cardiomyopathy can be a devastating disease. The agreement with Bristol Myers Squibb gives us the opportunity to enable underdiagnosed and underserved HCM patients to get the care they need from appropriate providers at the right time," said Dr. Chris Mansi, CEO at Viz.ai. "Incorporating the new HCM module into the Viz Cardio Suite is expected to enhance detection, expedite care, and empower clinicians and patients."