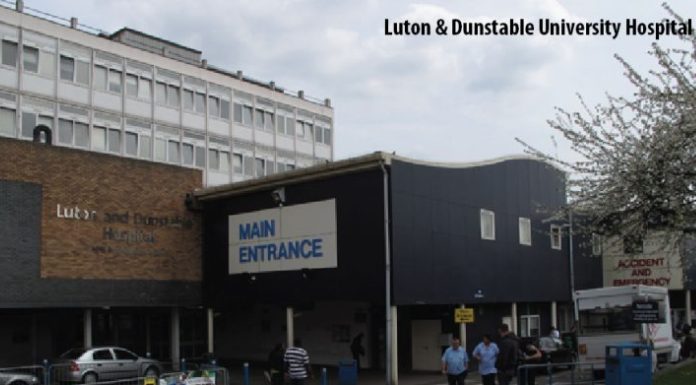 Luton & Dunstable University NHS Foundation Trust (L&D) is a typical acute hospital: a regional hub, busy, multidisciplinary and concerned with costs and productivity. The NHS deals with over one million patients every 36 hours and with the UK population projected to rise from 62m to 71m by 2030 the NHS has been tasked to increase efficiency in dealing with patients.
Business Needs
A key focus is improving the time spent with patients. At present doctors have to return to shared desktops in shared office space to log requests for blood tests, check patients' records and update files. An experiment in having desktop computers wheeled around wards had proved unsuccessful. There were no portable devices to use on ward rounds, and medical staff were unable to transfer sessions between, for instance, the ward, a consulting office and an outpatient clinic. This not only disrupted patient-facing time, but, as the many different applications required different passwords, made for an environment that was complex and time-consuming.
For clinical professionals this daily frustration of having to manage multiple user accounts was costing time in logging on to different applications. It was not uncommon for clinicians to need up to eight different passwords for various applications, and to spend a quarter of their day on computers. There was no possibility of using a personal device for work purposes. This inefficiency was far from ideal when patients might be allocated just ten minutes face time with a doctor.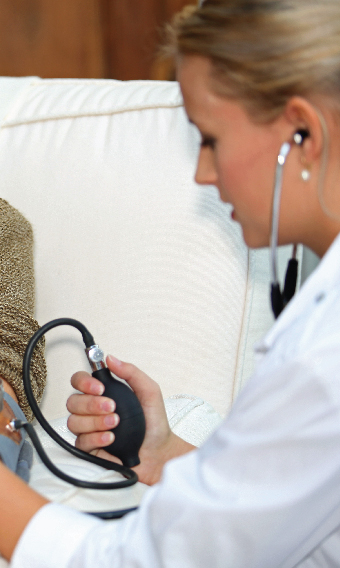 "In terms of time spent and practicality, having to enter a password for every system and having to select the patient in every system was just not proving acceptable to clinicians," says Mark England, Director of Information Management & Technology at L&D, "and frustration is a clinical risk."
To compound matters, the IT service desk answers 400 requests for password updates each month; this workload ties up its staff and keeps doctors from their work.
"One of our main challenges is resource," says Sarah Kennedy, IT Service Desk Manager, overseeing a team of 15 responsible for 4,000 user accounts. "We don't have enough resource for the amount of calls we receive on a monthly basis. It is a struggle to meet our SLAs and find the right resource to support the roll-out of new applications."
Historically, Mark England admits, the healthcare sector has lagged behind in terms of deploying technology to improve productivity, but he believes this culture has changed.
"I think this has been largely due to the complexity of the activity. In other industrial sectors there might only be a few patterns and processes and service lines to support, whereas within healthcare when a patient arrives in A&E they can go down so many different pathways and involve many multidisciplinary teams."
The challenge for healthcare CIOs, he continues, is to adapt existing systems. "The off-the-shelf, single-supplier solution has been largely disproved over the past ten years. The idea of having a single sign-on solution that knits together these different systems, where the clinician selects the patient and context only once, fits the current state of the healthcare market. It's a proven, much safer way of delivering benefits sooner."
Previous solutions, he says, were incapable of ensuring a complete 'follow-me' experience, allowing a session to transfer between locations and devices.
England turned to OCSL, a long term supplier of IT solutions to the healthcare sector. Developed in partnership with Microsoft, OCSL's acceSSOnce Clinical Desktop Solution directly addresses the issue of multiple log-ons and slow access speeds. As with England's request, the solution sits across all applications, knitting them together with access via the users' personal identification details. It is designed to reflect the requirement for sessions to be mobile, where users move between locations, switching between fixed and portable devices.
"With a launch bar across the top it gives you the ability to sign in once and then select the patient once," says England. "It means clinicians can view multiple applications – correspondence, diagnostic reports, images, ordering systems – with just one click. Once logged in, the session follows the user: it can be viewed on a tablet on the ward or a desktop in their office. There's more coherence and it fits with our governance requirements."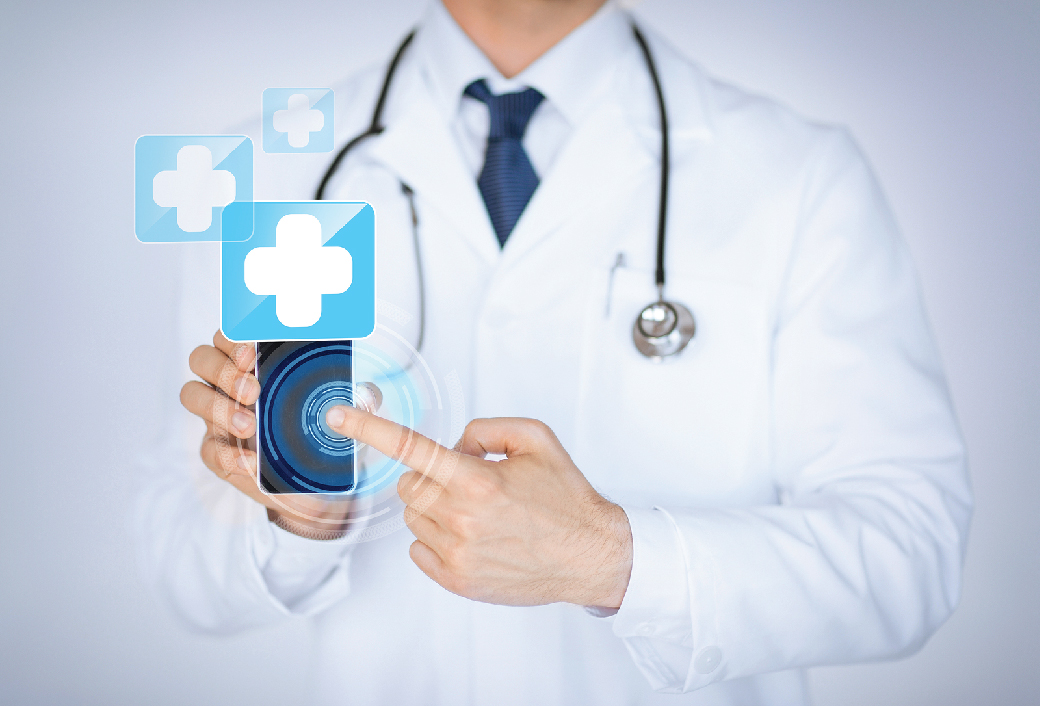 Solution

OCSL's acceSSOnce Clinical Desktop Solution delivers seamless, fast and secure access to clinical and business applications on any device anywhere with an Internet connection. The solution uses a Microsoft Private Cloud. Desktop services and applications are delivered seamlessly from this platform to the end user, with a consistent look and feel irrespective of device type.
acceSSOnce uses Single Sign-On (SSO) and Patient Context technology from Caradigm to complete the technology stack, making it highly relevant to a clinical setting. Hosted on HP Converged Infrastructure, the acceSSOnce solution is available on premise or via OCSL Managed Services. Devices including iPads and HP ElitePad tablets provide the interface via Windows8 to the clinical teams.
The follow-me desktop functionality of acceSSOnce allows the clinical user to deliver care closer to the bedside, while the fast user switching ensures a ward workstation is never left locked to another user if a clinician leaves their session open. Streamlining the search for patient information across multiple applications means less time wasted logging in and out of disparate systems and more time for the clinician to focus on delivering patient care.
From an IT department perspective, acceSSOnce provides a smooth migration path to Windows 8 and beyond, while leveraging the Microsoft Server 2012 Hyper-V and System Center 2012 platforms, to give a dynamic and fully integrated management stack. Employing the System Center 2012 Automation and Orchestration features allows the more mundane tasks to be managed by users, removing the headache from the IT department.
Finally, acceSSOnce is delivered as a scalable appliance-based architecture making the whole solution simple for a healthcare organisation to adopt and support.
England rejects the idea that clinicians are resistant to change, or unwilling to embrace new technology: "Clinicians and consultants are pushing for a higher percentage of the patient record to be captured electronically – they want an IT experience that is as simple as their use of personal devices. They know and we know that point-of-care access to information is crucial. It is the number of people involved, and the workflow planning that makes this so complex."
The L&D site is already fully wireless, so the network infrastructure was already in place to support mobile devices. Advances in tablet computing – light, gesture commands, high definition screens, extremely portable – mean clinicians would be able to now retrieve patient records at the bedside. This would allow them to order medication at the same time, rather than waiting until the end of the ward round, with the pharmacy immediately responding. Follow ups with specialist consultants could also be logged.
England says the ease of adoption of acceSSOnce, particularly on tablet devices, has been well received by clinicians: "Tablets, small touch devices that you can use ergonomically and move around, really fit into clinical workflows. Delivering technology to the point of care is always a challenge because it's an extra device between the clinician and the patient but as soon as you get data entry happening away from the patient the quality, timeliness and the accuracy of the data start to degrade. The closer to the patient you capture it, the more ergonomic it is. The quicker it is to use, the better."
All of this has been achieved with no loss of security, he continues: "The single password with acceSSOnce means we can take a stronger line with regard to information security and governance. We have a faster refresh rate for passwords, and a much improved audit trail on access to the applications. The more we put onto a person's individual log on the more interested they are in keeping it secure and maintaining good governance."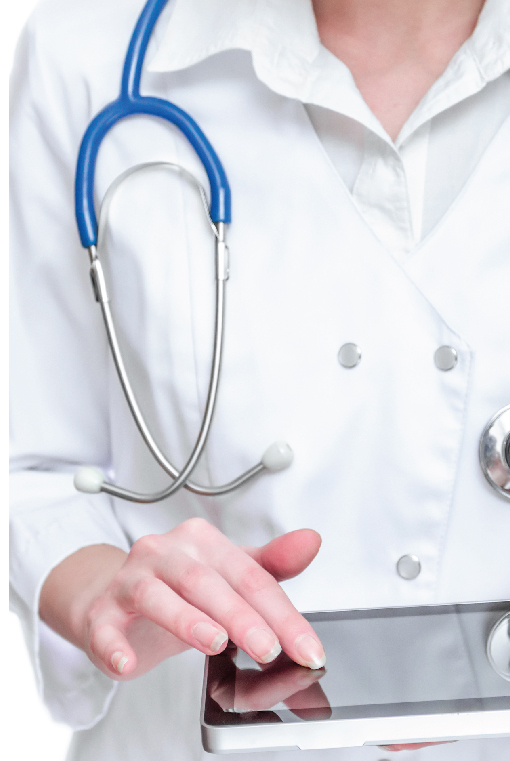 Dr Nicola Simmonds, Consultant Gastroenterologist and Clinical Lead for IT at L&D, says acceSSOnce has transformed the job of gathering clinical data: "I'd be working through results, procedures and correspondence, across endless applications. Work that used to take weeks can be finished in hours. "Historical data from as far back as 2006 can be accessed in seconds, at the bedside, she says: "And this gives the patient far greater confidence that the doctor understands what's going on and that their information is to hand."
The use of slates and tablets, with Windows 8, carried on ward rounds, makes for a more tactile, visual experience, for both clinicians and patients. Dr Simmonds says patients' families appreciate having information shared, and it's also easier to call up data in between patient sessions: "It might only be a few minutes at a time, but those moments of extra productivity add up."
Even the simple act of combining five core clinical applications, says Sarah Kennedy, has improved start-up times by 90 per cent. "Previously, clinicians may be delayed because the applications won't launch or they're unable to get the right correspondence from an application because it is just taking too long to load. This has been improved immediately by using acceSSOnce."
Calls to the helpdesk requesting password reminders are down by an estimated 90 per cent, says Kennedy, freeing more time to work on new, higher-value projects. Network issues are also down as applications launch through the virtual desktop.
Dr Gandhi, a Paediatric Consultant at L&D, estimates 30 minutes of time saved each day: "I was using a desktop in my office, a shared desktop on the ward, another at an outpatients' ward, consulting my notes…using one portable device has made my working life more time efficient."
Benefits

Mark England admits there were concerns with being among the first to adopt Windows 8 technology. OCSL's support was needed to handle the complexity of integrating different application vendors, but ultimately the solution has delivered beyond expectations:
• Improved session persistence for clinicians between different locations and devices
• Delivered faster access to clinical information, saving time on ward rounds and improving patient care experience, even at the bedside
• Facilitated the roll-out of tablet devices and BYOD, delivering organisational change and transforming user expectations
• Reduced strain on IT helpdesk: fewer calls allows more time to focus on delivering high-value IT projects
• Reduced time to launch applications by 90 per cent
• Saved clinicians 30 minutes per day on average from multiple password retrieval and securing a PC device
• Simplified password count, on average from eight to one
Summary

Luton & Dunstable Hospital: At A Glance
• Patient population 315,000
• Number of staff: 4,000
• 2604 are clinical staff (excludes Administrative and Clerical, Estates and Ancillary and Students)
• Manages 400 new doctors and students Per annum
• 29 junior doctors a year
• 68,000 inpatient admissions
• 240,000 out-patient appointments
• 700 beds
• Reduced time to launch applications by 90 per cent
• Saving clinicians 30 minutes per day on average
• Simplified password count, on average from eight to one