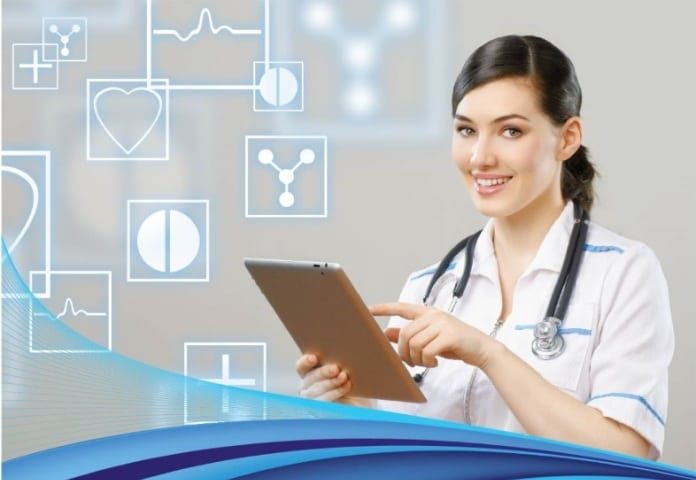 Everyone is talking about "living green" – taking whatever steps we can as individuals to use less energy and use it more efficiently. That idea of allocating resources and optimizing efficiencies certainly extends beyond solar panels, recycling programs and hybrid engines.
Steve Cohen is responsible for the strategic and operational leadership of

Boston Software Systems

' sales, marketing, training and support professionals. He oversees all direct and channel partner sales and the strategic business alliance program. Throughout his career in the healthcare IT industry, he has held a number of sales and business development positions, including director of Healthcare Channel Sales at Sybase, vice president at New Era of Networks, Inc. and vice president of sales at MicroScript Corporation.
Everyone is talking about "living green" – taking whatever steps we can as individuals to use less energy and use it more efficiently. That idea of allocating resources and optimizing efficiencies certainly extends beyond solar panels, recycling programs and hybrid engines.
Rich Temple, the former CIO at Saint Clare's Health System and now chief information and business intelligence officer at AristaCare Health Services, recently said that at one point, everywhere he looked he found somebody doing double data entry or pulling information from several different systems, and jumping through hoops to get data flowing properly. My guess is that same sorts of inefficient workflows exist in every hospital.
The interesting thing about Temple's description is that he wasn't referring to the EMR, RFID, CPOE, or to any of the hot-topic technologies we always read about. He was referring to common tasks that staff members are spending time on every day just to get the job done. One of Temple's goals is to automate as many of these tasks as possible to improve staff efficiency, data accuracy and overall cost savings.
Let's take a look at the areas in a hospital where automation can help enhance efficiency in the organization.
Revenue Cycle Improvement
At Saint Clare's, the IT department has used scripting technology to automate many tasks and improve processes for the benefit of the entire organization. For example, Saint Clare's has worked to maintain its records systems not merely to remain HIPAA-compliant, but also to maintain a healthy revenue cycle.
One way Saint Clare's is boosting revenue cycle is by automatically discharging inactive patient accounts. This also saves potential problems since patient accounts with no activity may be mistakenly charged for services not appropriate for that account. As a result, the hospital is able to reduce the number of accounts in the system, as well as billing errors.
Lutheran Health Network automates a number of tasks that contribute to a faster revenue cycle. When Lutheran turns accounts over to a collection agency, the billing department must change the schedule code in its billing system for each of the accounts and add a note to it. After 90 days, an account may be moved to a second agency and the schedule code, and note will need to be updated. Lutheran's IT department used scripting to update the appropriate accounts automatically.
In addition, Lutheran has automated the posting of adjustments. By integrating the process with Microsoft Access®, it automatically performs auditing functions and executes multiple phases of adjustment postings. The process typically uploads 400-500 transactions each day, which would take a person half a day or more to manually enter. That person's time is much better spent doing more customer-facing duties.
The Business Office
At Greenwich Hospital, Brian Thiel, manager of managed care, analyzes managed care contracts and fee schedule tables. Part of his job entails loading these fee schedules into Meditech. There are several hundred CPT (Current Procedural Technology) codes associated with the prices in these contracts. It takes three days to load each new fee schedule for each managed care contract for every year that it was updated. Multiply that by at least 10 contracts, and it's about a month's worth of time spent on manual data entry. By automating just this task, the hospital saves tens of thousands of dollars per year.
Throughout the Organization
Moving data off a spreadsheet and into any application is a task that takes place hundreds of times a day throughout every hospital. But just how accurate is the data when it is moved manually? Do those errors ultimately contribute to slowdowns in the billing cycle? Another hospital that has taken efficiency seriously is Maine Health, which is using scripting tools in many ways to automate workflow and to speed one-time data migrations. The hospitals that form the Maine Health group are automatically and accurately uploading a wide variety of data into their Meditech system from Excel spreadsheets. Some of these time-saving uploads include:
Correcting third-party vendor addresses
Uploading latex information into the Hazard/Allergen field
Uploading dictionary additions and edits
Adding third-party vendor items
Updating pricing and budget information
Updating payroll and personnel information
Importing demo recall data from an outpatient facility
In 2004, Avera Health committed to a system-wide move to Lean Processing. Widely used in the manufacturing sector, lean processing is based on the idea of optimizing time, human resources, assets and productivity.Avera is demonstrating these principles in a number of ways. For instance, every year hospitals must discharge recurring accounts in order to balance the books. Avera discharges these 1,200 to 1,300 recurring accounts so that the series patients it refers to don't hold up billing. Done manually, the process took upward of 16 man-hours, but after automating the task, it is completed in one hour.
Similarly, Avera has automated the management of its daily 835 batches that come through from Medicare. An 835 is the electronic version of remittance advice from Medicare. By automated the posting of those payments and adjustments, Avera has eliminated keying errors and rework. What used to be a four- to eight-hour process now takes minutes.Take a look at what your staff spends time doing. Right now, with a relatively small technology investment, you can start to see greater efficiency in your organization's workflows. Eliminating manual data entry and reducing errors allow you to trim your energy costs – creating more efficient systems and a more productive workforce.