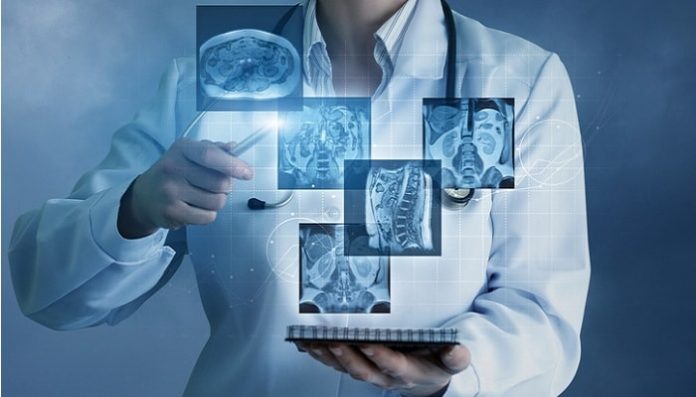 Shimadzu Medical Systems USA has acquired Core Medical Imaging Inc. in order to further expand its healthcare business in North America.

CMI, with its head office in Kenmore, Wash., has provided medical imaging products and service as an authorized dealer of several professional brands, such as Shimadzu, since the year 2000, with a focus throughout the Northwest region of the U.S. Shimadzu's acquisition of CMI reflects a key mid-term business strategy of its medical systems division to expand its business by further strengthening the North American business.
As average life expectancy becomes longer, medical imaging technology is gaining a more significant role in supporting healthier lives by detecting diseases earlier, diagnosing more precisely and supporting less invasive treatments to minimize patient burden while maximizing quality of life. Shimadzu said that this new business investment will help them strengthen and expand their direct involvement in the North American healthcare market and contribute to better personal health with premium medical systems and technologies.
About CORE Medical Imaging (CMI)
Since 2000, Core Medical Imaging has been helping hospitals and clinics throughout the Pacific Northwest, achieve excellence in patient care. We believe that efficient, flexible, high quality medical imaging is one clear path to better diagnosis, better treatment, and better health. CMI is headquartered in Kenmore, WA. Visit CMI at www.coremedicalimaging.com
About Shimadzu Medical Systems USA (SMS)
Shimadzu Medical Systems USA, a division of Shimadzu Precision Instruments, Inc., a wholly owned subsidiary of Shimadzu Corporation, is its medical business subsidiary in USA.
Shimadzu Corporation, an international enterprise founded in 1875 in Kyoto, Japan and the parent of Shimadzu Medical Systems USA (SMS), is a global provider of medical diagnostic imaging equipment including conventional (Rad & RF), interventional (CardioVascular) and digital X-Ray systems. Shimadzu Medical Systems USA is headquartered in Torrance, California with Sales and Service offices throughout the United States, the Caribbean and Canada with a Sales and Marketing office located in Cleveland, Ohio and Southwest Direct Operations headquartered in Dallas,Texas as well as Direct Service and Sales in the greater Chicago area.
For further information about Shimadzu Medical Systems USA or other activities of Shimadzu in North America, please visit us at www.shimadzu-usa.com