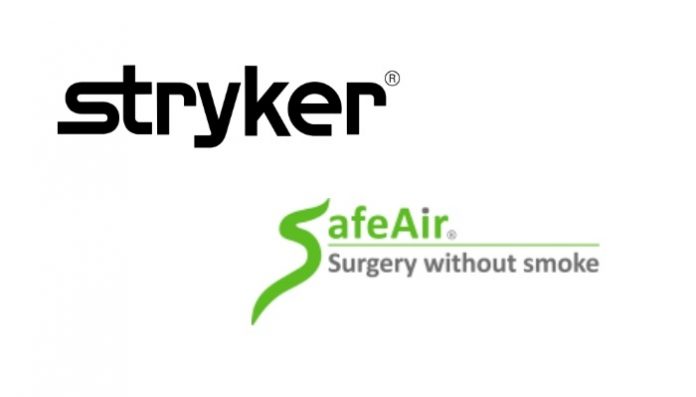 Stryker Corporation announced a definitive agreement to acquire SafeAir AG, a Swiss medical device company dedicated to the design, development and manufacture of innovative surgical smoke evacuation solutions. The company's smoke evacuation products help reduce staff and patient exposure to hazards associated with surgical smoke.

"The acquisition of SafeAir AG is highly complementary to the Surgical business of Stryker's Instruments division, and strengthens our smoke evacuation portfolio in both the U.S. and Europe," said Timothy J. Scannell, Group President, MedSurg and Neurotechnology. "This acquisition aligns with Stryker's focus of providing solutions that result in a higher quality of care and level of safety for both healthcare professionals and patients."
The transaction is subject to customary closing conditions and is expected to close in the fourth quarter of 2018.
About Stryker
Stryker is one of the world's leading medical technology companies and, together with its customers, is driven to make healthcare better. The company offers innovative products and services in Orthopaedics, Medical and Surgical, and Neurotechnology and Spine that help improve patient and hospital outcomes. More information is available at www.stryker.com.