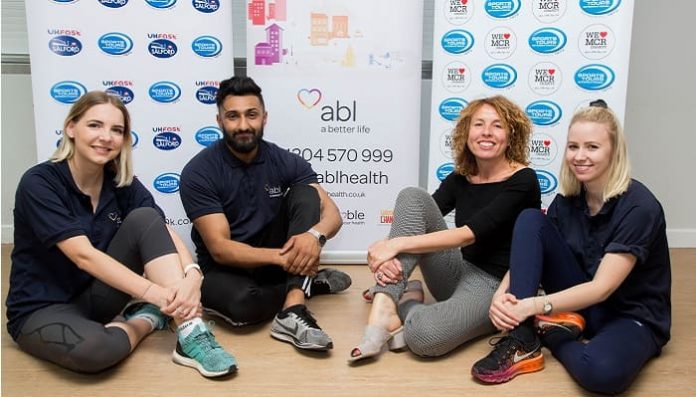 Healthcare specialists ABL Health have announced a new partnership with the UK's largest mass participation sport tour operator Sports Tours International.

The Bolton based company will become the Community Health and Wellbeing Partner for a number of runs in the North West including The Tour of Tameside, UKFast City of Salford 10, UKFast We Love Manchester 10k and JD Gyms City of Preston 10k.
The partnership will help drive ABL Health's new Happy, Healthier for Longer campaign as well as being a part of Sports Tours' MyFirst™ brand, which aims to inspire people to get involved in active sport for the first time.
Denise Leslie, Chief Executive of ABL Health said, ''our partnership with Sports Tours International is a great opportunity for us to offer our expert health and wellbeing advice and services to runners in Manchester and beyond. We hope to support more and more people in achieving their health goals. We're excited to work closely with the team at Sports Tours' as their Community Health and Wellbeing Partner.''
UK Events & Sponsorship Manager at Sports Tours International, Kevin Harmer said, ''we are delighted to announce ABL Health as our Community Health and Wellbeing partner. It's great to have a brand on board who are experts in the health field and can give our runners help and advice. We look forward to building our relationship and hope to engage with more people to get fit and healthy.''
ABL Health is a community healthcare organisation that delivers programmes across the North West, including Greater Manchester, Lancashire and Wirral. They help and support people from all backgrounds to lead healthier, happier lives for longer. You can find out more at www.ablhealth.co.uk.