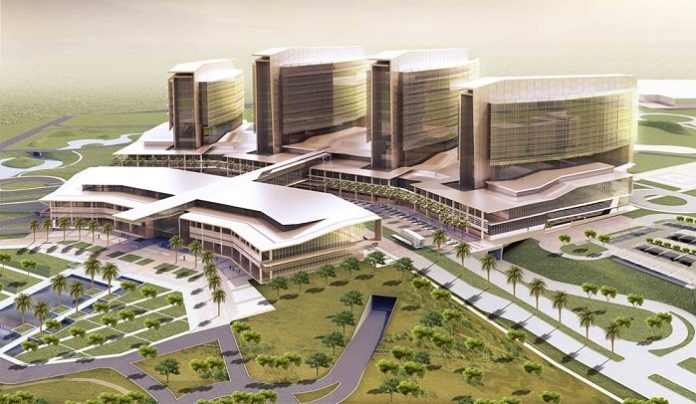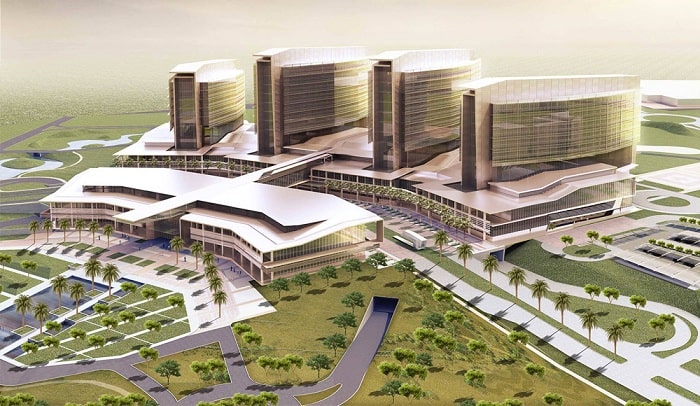 UAE-based Abu Dhabi Health Services Company (SEHA) has opened the 3.2mft² Sheikh Shakhbout Medical City (SSMC) in Abu Dhabi. Canadian engineering services company Stantec has provided the master plan, architecture, interior and landscape design of the new hospital.
The new facility is said to be the first of its kind in the UAE to provide advanced burn treatment and provide access to specialty care services such as orthopaedic and thoracic surgery. SSMC has replaced the Al Mafraq Hospital, which was opened in 1983 and had reached its operational capacity.
Stantec has also provided mechanical, electrical, structural, infrastructure engineering services and construction administration oversight during the construction period.
SEHA facilities chief Mohammed Al Zaabi said: "SSMC was developed as part of SEHA's vision to provide the best healthcare services in line with the directives of the Government of Abu Dhabi. "SEHA is a leading healthcare provider and SSMC is a significant addition to the services provided—adopting cutting-edge technologies and providing a high-class environment to both patients and users.
"SSMC is the flagship facility for SEHA, providing exceptional medical expertise and access to world-class healthcare services for both local and international patients."
The new hospital comprises four towers with 732 beds that are distributed across three wards as post-surgical inpatient beds, maternal and child health beds that also include 12 VIP beds, medical intensive care unit (MICU) beds, cardiac ICU beds, surgical ICU beds, burn unit beds, and neonatal ICU beds.
Initially, 3,000 medical professionals will provide care for patients of all ages.
Stantec said that Abu Dhabi has set specific priorities, including reducing capacity gaps, improving the quality of healthcare services, and attracting and retaining top healthcare professionals. Stantec principal Kevin Christon said: "The completion of Sheikh Shakhbout Medical City is an important milestone for the UAE, helping the government meet important performance outcomes and open new avenues of care to residents near and far."