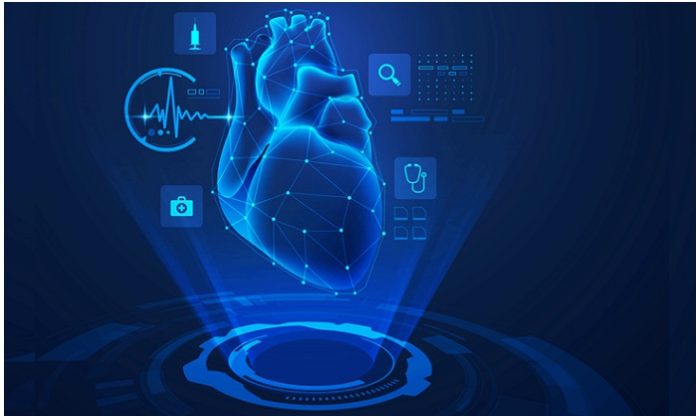 The American College of Cardiology and HealthReveal, an artificial intelligence company, announced a collaboration to employ HealthReveal's personalized clinical AI solution to the ACC's TRANSFORM studies.
According to a press release, the ACC and HealthReveal will collaborate on studies for three TRANSFORM programs. The first, TRANSFORM HFrEF, will provide guideline-directed medical therapies for patients with HF with reduced ejection fraction.
HealthReveal's AI solution will continually curate the latest guidelines and automatically apply them to individual patient data to generate personalized care recommendations, called Reveals, which will be embedded into electronic health record workflows at trial sites, according to the release.
"The complexities of care are growing exponentially each year, and it's no longer feasible for any one physician to keep up with the latest medical guidelines and clinical best practices," James Januzzi Jr., MD, FACC, FESC, principal investigator of the TRANSFORM HFrEF study, ACC Board of Trustees member and director of the Dennis and Marilyn Barry Fellowship in Cardiology Research at Massachusetts General Hospital, said in the release. "HealthReveal represents a new paradigm for the dissemination and adoption of new medical research, which could potentially accelerate the adoption of guideline-directed medical therapy in clinical practice and the use of real-world evidence in clinical trials more broadly. Through this TRANSFORM program, we're rigorously testing these hypotheses."
According to the release, a 2018 study found that less than 25% of patients with HFrEF received guideline-directed medical therapies, and less than 1% received the correct prescription at medically appropriate doses.
"Guidelines clearly outline the most appropriate treatments for HFrEF patients, but we know that these patients are often undertreated and adherence to guidelines is suboptimal," Cardiology Today Editorial Board Member Dipti Itchhaporia, MD, FACC, FESC, president of the ACC, the Eric & Sheila Samson Endowed Chair in Cardiovascular Health and director of disease management for Jeffrey M. Carlton Heart and Vascular Institute, Hoag Memorial Hospital, Newport Beach, California, and assistant clinical professor of medicine at University of California, Irvine, said in the release. "Through this study and collaborations that optimize technology-enabled approaches, we're addressing this problem and transforming the care these vulnerable patients receive."