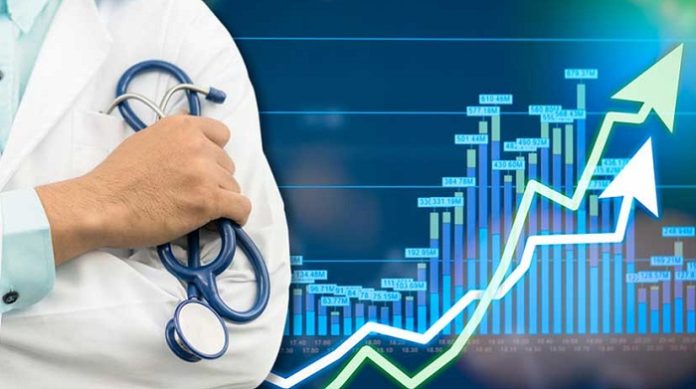 Blackstone, through private equity funds managed by it, is entering the healthcare space in India with two acquisitions in a deal valued at around $1.3-1.5 billion, of which Blackstone's commitment is around $1 billion to build one of the largest hospital platforms in the country, according to sources.
In a release, Blackstone said it has acquired a majority stake in CARE Hospitals from Evercare, a platform of TPG RISE funds and CARE Hospitals in turn has signed an agreement to acquire a majority stake in KIMSHEALTH. True North will sell its entire stake in KIMSHEALTH India as part of the transaction. The release did not mention the value of the deals.
Sources said that the Evercare acquisition is at an enterprise value of ₹6,600 crore, and the KIMSHEALTH acquisition is at an equity valuation of ₹3,300 crore.
After the completion of the transactions, Blackstone will hold around 75 per cent stake in CARE Hospitals and TPG will have a significant minority stake, sources said. They also said that CARE will hold over 80 per cent stake in KIMSHEALTH, whose promoter MI Sahadulla will hold the remainder and drive the next wave of growth of the platform.
This is Blackstone's first investment in India's healthcare services sector. Commenting on the transaction, Ganesh Mani, Managing Director at Blackstone Private Equity said that CARE Hospitals and KIMSHEALTH were trusted brands in the healthcare space with a "reputation of prioritizing patients" and a "track record of excellence in medical ethics."
"We aim to build a patient-centric hospital platform focused on high clinical care quality and top-notch service," Mani said. The PE firm was committed to being a long-term investor and growing the platform organically and also through acquisitions.
"Life sciences is a key investment theme for Blackstone, and we plan to bring in our global scale and operating expertise," Mani added.
The addition of KIMSHEALTH to the CARE Hospitals network will create a large hospital platform with 23 facilities across 11 cities, creating a leadership position in under-penetrated and emerging cities that have strong potential for growth. The combined platform will have more than 4,000 beds.
TPG, whose shareholding in CARE Hospitals is held in its Evercare Health Fund, will retain a significant minority stake in the combined platform.
TPG's Ankur Thadani said that there was significant potential in creating a market leading platform through both organic and partnership-driven consolidation efforts, "which is evidenced in our proposed association with KIMSHEALTH."
Also read: Mukesh Ambani's Viacom18 to strike deal with Blackstone for new Mumbai HQ: Sources
Sahadulla said that the partnership with Blackstone and TPG will strengthen his company's capabilities and help the business enter its next phase of growth as part of a leading healthcare platform.
The combined platform will deliver comprehensive care in more than 30 clinical specialties, including cardiac sciences, oncology, neurosciences, renal sciences, orthopedics, gastroenterology, and integrated organ transplant.