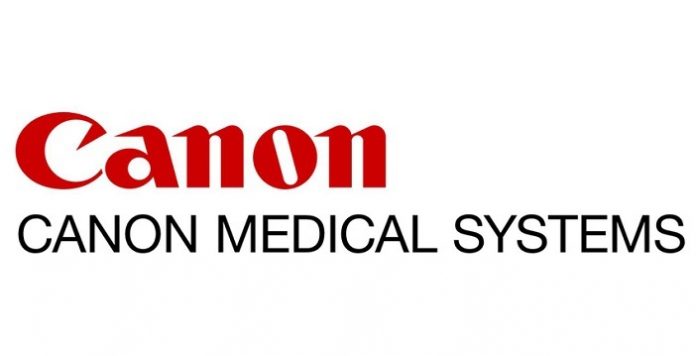 To support customers and clinicians and provide solutions for managing patients during the current global pandemic, Canon Medical Systems USA, Inc. is offering a resource to help them more effectively use Canon Medical ultrasound systems for assessing and managing patients diagnosed with COVID-19.
Canon Medical has released these two resource documents – "Lung Ultrasound for COVID-19" and "Cardiac Ultrasound for COVID-19" – as a response to the World Health Organization's (WHO) recent guidance that suggests that chest imaging, including lung and cardiac ultrasound, may be helpful for management of COVID-19 patients. Both documents provide clinical examples, specific protocols and recommended settings for how to use Canon Medical's ultrasound product line effectively for each procedure.
"Healthcare providers are challenged to find effective strategies to manage patients with COVID-19 during the global pandemic – and as their partner, Canon Medical has made a commitment to providing them with the solutions they need," said Dan Skyba, managing director, Ultrasound Business Unit, Canon Medical Systems USA, Inc. "This means not only the ideal ultrasound equipment, but also the guidance and support on how best to use it to support patient management decisions quickly."
About Canon Medical Systems USA, Inc.
Canon Medical Systems USA, Inc., headquartered in Tustin, Calif., markets, sells, distributes and services radiology and cardiovascular systems, including CT, MR, ultrasound, X-ray and interventional X-ray equipment. For more information, visit Canon Medical Systems' website at https://us.medical.canon.
About Canon Medical Systems Corporation
Canon Medical Systems Corporation develops and manufactures diagnostic imaging systems including CT, MRI, ultrasound, X-ray systems and clinical laboratory systems and provides them to around 140 countries and regions around the world, offering technology that provides faster diagnosis and early treatment. Under the slogan "Made for Life" (Made for Partnerships, Made for Patients, Made for You.), Canon Medical Systems is making positive contributions toward hospital management, and provides a range of patient-friendly healthcare systems and services, continuing its long tradition of contributing to healthcare.