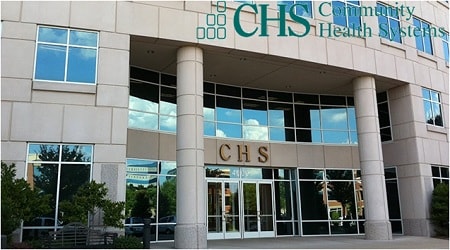 Community Health Systems, Inc announced that subsidiaries of the Company have signed a definitive agreement to sell five Pennsylvania hospitals and their associated assets to subsidiaries of Reading Health System. Hospitals included in the transaction are 169-bed Brandywine Hospital in Coatesville, 148-bed Chestnut Hill Hospital in Philadelphia, 63-bed Jennersville Hospital in West Grove, 151-bed Phoenixville Hospital in Phoenixville and 232-bed Pottstown Memorial Medical Center in Pottstown.
The transaction is expected to close in the third quarter of 2017, subject to customary regulatory approvals and closing conditions. The five hospitals included in this transaction are part of the 30 planned hospital divestitures discussed on the Company's first quarter earnings call.
About Community Health Systems, Inc.
Community Health Systems, Inc. is one of the largest publicly traded hospital companies in the United States and a leading operator of general acute care hospitals in communities across the country. The Company, through its subsidiaries, owns, leases or operates 146 affiliated hospitals in 21 states with an aggregate of approximately 24,000 licensed beds. The Company's headquarters are located in Franklin, Tennessee, a suburb south of Nashville. Shares in Community Health Systems, Inc. are traded on the New York Stock Exchange under the symbol "CYH." More information about the Company can be found on its website at www.chs.net.
Community Health Systems, Inc.
Investor Contacts:
Thomas J. Aaron, 615-465-7000
Executive Vice President and Chief Financial Officer
or
Ross W. Comeaux, 615-465-7012
Senior Director – Investor Relations
or
Media Contact:
Tomi Galin, 615-628-6607
Senior Vice President, Corporate Communications, Marketing and Public Affairs