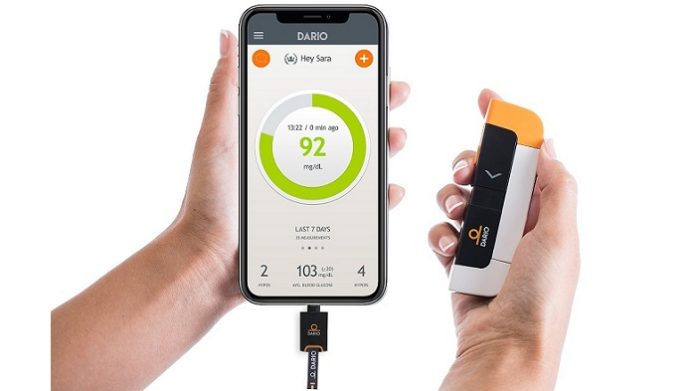 DarioHealth Corp., a pioneer in the global digital therapeutics market, announced that it closed a private placement transaction with accredited investors, including healthcare funds and institutions from the U.S. and Israel. The company received aggregate gross proceeds of approximately $28.6 million, before deducting placement agent fees and other offering expenses.
Digital Chronic Care Solution
Founded in 2011, DarioHealth's digital therapeutics platform delivers evidence-based interventions that are driven by data, high-quality software and coaching, we empower individuals to make healthy adjustments to their daily lifestyle choices to improve their overall health. DarioHealth's cross-functional team operates at the intersection of life sciences, behavioral science and software technology to deliver highly engaging therapeutic interventions.
Funding Plans
Capital from this financing combined with existing balance sheet cash positions the company in its best financial state since its founding. It is expected that these resources will be used to fund Dario's long term strategic operating plan, as it expands its focus from the direct-to-consumer channel to what it believes is the larger, more lucrative business-to-business-to-consumer channel, which is characterized by lower customer acquisition costs, higher margins, and recurring revenues. In that regard, the primary use of proceeds will be to further fund the build-out of the company's commercial infrastructure to assist it in securing contracts with health plans, self-insured employers and providers, and to penetrate their vast member, employee, and patient populations.
The company's largest existing shareholder, Nantahala Capital Management, LLC (on behalf of client funds and accounts), was joined by new investors including funds managed by Manchester Management Company LLC, Soleus Capital Management L.P. as well as leading Israeli institutional investors such as Phoenix insurance, Mor provident fund, Psagot investment house.
The company sold 2,969,266 shares of common stock and, to certain investors in lieu thereof, pre-funded warrants to purchase 824,689 shares of common stock at an exercise price of $0.0001 per share. The purchase price per share was equal to $7.47, or the "Minimum Price," pursuant to Nasdaq Rule 5635(d) as of July 28, 2020, and the purchase price of each pre-funded warrant was $7.4699. The company also sold 31,486 shares of common stock at a price per share equal to $7.94, or the "Minimum Price," pursuant to Nasdaq Rule 5635(d) as of July 30, 2020, The transaction closed on July 31, 2020.
"We are pleased to have the confidence of our largest shareholder and several new highly regarded healthcare investors as we expand our commercial to manage existing and anticipated near-term agreements with health care payers," said Erez Raphael, chief executive officer of Dario. "The adoption rate of digital therapeutics has been accelerated by the current pandemic. Dario's efficacious, value-oriented solution is well-positioned to compete in this largely untapped U.S. market."