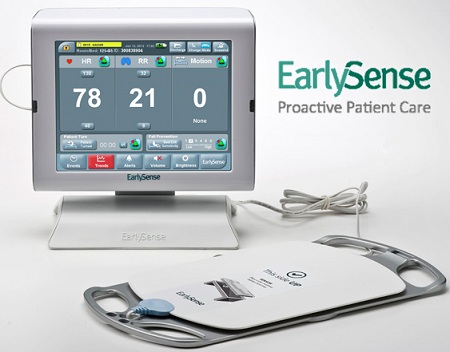 EarlySense, the market leader in contact-free continuous monitoring solutions, announced that it has been named by Fast Company as one of the Top 10 Most Innovative Companies in Israel. The list honors the most notable companies that exemplify the best in nimble business and impactful innovation.
"Each year, our reporting team scours the globe to identify organizations that have been both innovative and impactful in their industry, the business world and the larger culture," said Robert Safian, editor and managing director of Fast Company. "With a patient monitoring system that can be used by both hospitals and individuals, EarlySense is taking a lead in adapting to the changing needs of healthcare."

EarlySense's technology uses a contact-free sensor placed under a mattress to accurately monitor and track vital signs, sleep and movement. The company's FDA-cleared solution is used in medical facilities around the world to assist clinicians in early detection of potentially adverse events, to help doctors and nurses improve patient care and save lives.
EarlySense recently launched LIVE, the first hospital-proven contact-free health tracking sensor to be made available to American consumers. The solution brings medical-grade technology to the home in order to provide the most accurate heart, breathing and sleep information to consumers and caregivers in real time.
"Following years of R&D and clinical studies, and with a rapidly growing customer base, EarlySense has emerged as the global leader in contact free monitoring.  We are proud to help medical teams provide improved care and to empower consumers to manage their own health and care for their loved ones," said Avner Halperin, Co–Founder and CEO of EarlySense. "We are honored to be included in the Fast Company list, which highlights the clinical and business impact that our technology is having in hospitals, assisted living facilities and homes."