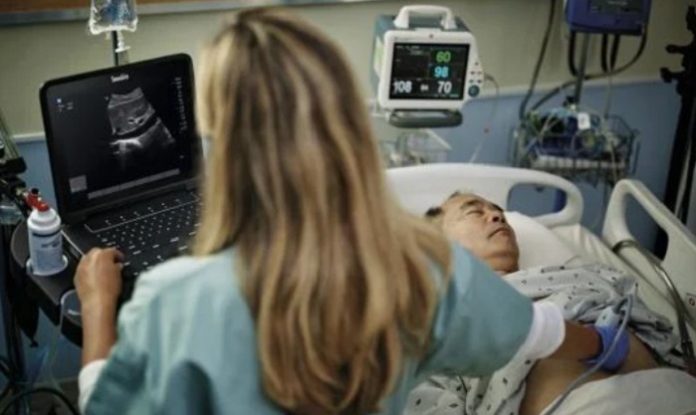 Fujifilm Sonosite, Inc. and the Emergency Medicine Foundation (EMF), a 501(c)(3) nonprofit organization founded by the American College of Emergency Physicians (ACEP), announced its partnership on the EMF COVID-19 Research Grant program. To support this program, Fujifilm Sonosite is contributing a $90,000 research grant and soon to be released Sonosite PX point-of-care ultrasound (POCUS) systems.

The COVID-19 pandemic has affected 188 countries, with over 10 million confirmed cases and 500,000 deaths as of July 2020. More research is critically needed to understand the pathophysiology of COVID-19 and how to manage patients for improved outcomes and reduced mortality rates. The goal of the EMF's COVID-19 grant is to conduct research with the participation of emergency medicine physicians, and to provide high-impact, new knowledge to advance emergency patient care, improve response of healthcare EMS systems, and protect emergency medicine healthcare professionals during pandemics.
"From an early stage in this pandemic, we learned how frontline emergency physicians were using point of care ultrasound to assess this deadly illness. Despite their remarkable progress, we recognized more research was required as unfortunately the pandemic continues to grow," said Diku Mandavia, M.D., FACEP, Senior Vice President, Chief Medical Officer of Fujifilm Sonosite. "We're proud to collaborate with ACEP and EMF in a time when we are still learning more about this disease and how to best care for patients. As a powerful and portable imaging modality that provides critical answers at the bedside, we believe point-of-care ultrasound can be integrated into more COVID-19 care pathways."
"We are grateful to have FUJIFILM Sonosite's support to further investigate the role ultrasound plays in this catastrophic disease," said David Wilcox, M.D., FACEP, Chair of the EMF Board of Trustees. "For the industry to truly overcome COVID-19 and prepare for future pandemics, we must more specifically understand how diagnostic imaging innovations may improve the quality of care, as well as patient and staff safety."
The Fujifilm Sonosite COVID-19 Point-of-Care Ultrasound Acceleration Research Grant is currently open and accepting proposals from interested emergency physicians until August 21, 2020. Grant winners will be announced in September 2020 and recognized at the 2020 ACEP Research Forum. Selected grant winners will be invited to present their research findings at the ACEP21 Scientific Assembly scheduled to take place in October 2021 in Boston, Massachusetts.